Lower School Newsletter 28 November 2022
Upcoming Events

*3 December Seussical KIDS performances

11am & 2pm.

Tickets available via the QR code

*23 December Semester 1 reports home

*23 December End of semester 1

*27 January Professional inservice/ New Family Orientation (no school for students)

*30 January First Day of Semester Two
Grade 5 Mandarin Field trip to Xiang Lake
In literacy the students have been learning the genre of travel writing. Our fifth graders took a field trip on an Autumn day to explore the natural and human landscape of Xiang Lake, near the school. Using the skills they had learned in class, students carefully observed their surroundings, taking notes about what they have seen about the local history, drew or recorded interesting and different sites, wrote comments and feelings for the places they went. On the way, many students also collected different leaves as souvenirs to put on their posters of the Xiang Lake tour.
On their note boards, we can see, the students have very clear order in their observations which will link to their writing. It was a very meaningful trip, as G5 students not only experienced the beauty of the community around our school, but also mastered the writing skills they have learned in the Mandarin class.
Chinese Lantern Festival Gala Audition
Chinese Language Festival
LOWER SCHOOL SEUSSICAL KIDS
THIS SATURDAY! GET YOUR TICKETS NOW!
HIS Lower School present: Seussical Kids, The Musical!
Recommended for the whole family, this colorful new musical adventure follows the beautiful characters and worlds created by Dr. Seuss.
Saturday, December 03. Only two shows available. You need to buy your tickets in advance.
Please, notice that you won't be able to buy tickets at the door before the show!
SCAN the QR codes in the poster, and remember to book the right show if you child is performing:
11:00am: classes 3B, 3C, 4A, 5B, 5D, and all CCA Seussical performers
2:00pm: classes 3A, 3D, 4B, 4C, 5A, 5C, and all CA Seussical performers
If you have questions, please contact Ms. Andrea: astubbs@his-china.org
This Saturday get ready to enjoy two performances of this fantastic show that all are sure to enjoy!!!
Vice Principal and PYP Coordinator's Message
Teacher as Researcher

At HIS, our highly experienced teachers passionately believe in education for all children. As an international school in the 21st century, the teachers' methods might look different to when you were at school. Gone are the days when the teacher lectures from the front of the classroom, and the students listen and repeat. The complexity of the future means our teaching methods need to prepare children to not only cope but thrive in an uncertain world.

To do this, our teachers take on many roles in the classroom. They are a learner learning alongside your children; they are a researcher- observing behavior, words and speech and making inferences to then plan what's next; they are a documenter – documenting and sharing learning for the students, the community and themselves.

This teacher-researcher role is one of the core principles for our teachers at HIS. Their observations of your children, be it a conversation, interacting with peers, work samples, or test score, help them to reflect, analyze and plan the next steps. They personalize and target learning to your children, so each child gets what they need. We do not believe one-size fits all, and your child is seen as an individual bringing their own skills, knowledge, experiences and identity to the classroom each day.

Please share any evidence of learning you see with your child at home to support our teachers to ensure they have the best data to reflect and act on. Are they talking about something new? Are they asking questions about something they learned at school? Did they do something that surprised and amazed you? Share it with your teacher. No matter how small, our teachers want to see the whole picture of learning in order to make informed decisions, and they love to see ways your child is taking action in the world around them.
LOWER SCHOOL ATHLETICS
HISAC Cross-Country Championships - Open Invitation
On Saturday 3rd December we will host a Cross-Country event in some parklands adjacent to our HIS Campus. Student who would like to participate are invited to register with Mr. Nogueira this week in person or through email – athletics@hisdragons.org.cn . Distances for U11 is 1.6km and U14 is 3.2km.
UPCOMING EVENTS IN NEXT 2 WEEKS
2022 HISAC CROSS-COUNTRY CHAMPIONSHIPS – ALL AGES (U11 / U14 / U19)
Hosted by Hangzhou International School
Saturday 3rd December
Natalio Liares, IV
Aquatics Coordinator
Hangzhou International School
Dear Parents,

I hope those of you who celebrate Thanksgiving had a wonderful day with lots of beautiful food with family and friends. There is much to be thankful for and it is important that we focus on giving thanks during this holiday and beyond.

It is a hectic week here, with the finishing touches to the musical performance of Seussical Kids in full swing! Having heard snippets of it so far, I know it will be fantastic, and the students will have a wonderful time along with the audience.

The extraordinarily talented team working with students and classes for the last few months has put in many additional hours to ensure that the show is a success and that the students learn a lot about performance and production while feeling the connection of being part of a team.

Please read the Seussical poster carefully and note that you need to work out when your children are performing and scan the correct QR code to get tickets for the performance at either 11 am or 2 pm.

Thank you to the many parents who joined us on our walk and investigation of Xiang Lake. I was delighted to join the Mandarin team and be surrounded by excited Gr 5 students and the beauty of nature everywhere. I can see how this trip would inspire excellent travel writing!

I hope to see many of you this Saturday, and as they say in show business,"break a leg!"

Have a great week.

Lynn

Lynn Pendleton

LS Principal
COUNT UP TO OUR 100 DAYS OF SCHOOL CELEBRATION
Our students from K -Grade 5 are counting up to 100 days of school this academic year. This is a terrific opportunity to be involved in Math talks and to see the different ways the numbers can be represented! Each class will have about 3 numbers to celebrate! We will have a celebration when we reach 100 days!
HOW TO CONTACT TEACHERS WE ARE ONLY USING WECHAT FOR EMERGENCY SITUATIONS SUCH AS SCHOOL CLOSURES AND LOCKDOWNS
Moments 365 Help
Help with Moments 365 is available from Mr Emlyn Majoos (Mr.M) to ensure we have all parents using this platform. If you need a Chinese or speaker of another language please contact Mr M.and we will arrange support.
Contacting Teachers
We ask parents to contact teachers via Moments 365 or by email. Teachers are busy working with students, attending meetings, preparing class materials, and ensuring student safety. They infrequently look at their computers or mobile phones and may miss your message. For changes to pick-up arrangements or urgent news, please get in touch with the school secretaries, who are online all day.
ECE lilyfan@hisdragons.org.cn LS main building florali@hisdragons.org.cn
Online teaching and Student/Teacher contact
For online teaching and correspondence between teachers and students we use TEAMS.
AQUATICS NEWS
Shanghai Swim League Round 2 Results are in. 24 School teams and 1217 swimmers compete in the SSL Round 2 this November. Congratulations to our 9-10 Age-Group swimmers for placing 3rd Place Overall. It was a great day with 212 Personal Bests. Well done and thank you all for all your effort and hard work and always giving your best.
Individual/Relay Event Award
Boys 9-10 50 SC Meter Backstroke – 1st Jean Mao
Girls 9-10 50 SC Meter Freestyle – 5th Shirley Lin
Boys 9-10 50 SC Meter Butterfly – 5th Leo Guo
Boys 9-10 50 SC Meter Butterfly – 6th Jean Mao
Girls 9-10 50 SC Meter Backstroke – 6th Shirley Lin
Girls 9-10 50 SC Meter Butterfly – 7th Shirley Lin
Boys 9-10 50 SC Meter Freestyle – 7th Leo Guo
Boys 9-10 200 SC Meter Freestyle Relay – 3rd HIS Dragons
Girls 9-10 200 SC Meter Freestyle Relay – 4th HIS Dragons
Girls 9-10 200 SC Meter Medley Relay – 4th HIS Dragons
Boys 9-10 200 SC Meter Medley Relay – 5th HIS Dragons
CLICK THE LINKS BELOW FOR THE SSL Round 2 Results and Individual/Relay/Age-Group Event Award Certificates
SSL Round 2 Individual Results
SSL Round 2 Age Group Overall Team Results
SSL Round 2 Individual/Relay Event Award Certificates
SSL Round 2 Age-Group Award Certificate
SCAN THE QR CODE FOR ADDITIONAL Hangzhou International Youth Swimming Open Championship Photos
Upcoming Swim Meets:
Due to the previously advertised meets being postponed or canceled, we have two remaining swim meets before the Winter Break.
Dec. 10-11 – 2022 Swim Cloud Junior International Swimming Championships
Optional external meet. Registration and payment by the individual competitor.
Dec. 17 – Santa Splash Swim Meet
Internal meet at The Wave. Open to all swim squads.
Email swimming@hisdragons.org.cn for inquiries, and visit the Aquatics Swim Meet Calendar webpage for updated events.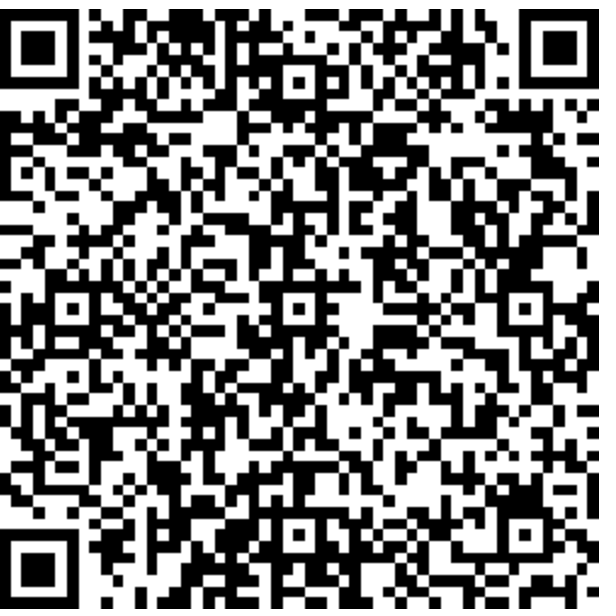 Grade1 and Grade 5 BUDDY CLASSES Reading together in the outdoors and sunshine!
CCA information and contact
CCA'S LEARNING NEW SKILLS &DEVELOPING PASSIONS The Creativity Club-Clay sculptures
WHAT ARE LOOSE PARTS? We Need Your Help collecting Loose Parts!
PICK UP OF STUDENTS DELAYS AND IMPORTANT MESSAGES TO TEACHERS
Please assist staff by advising us early (before lunchtime) wherever possible, if you need your child to do something different at their usual pick-up time and location. Teachers focus on working and engaging their class while maintaining a safe environment. They get to their computers sporadically and may miss changes. In addition, some classes are with Specialist staff for the last lesson and bring the students to the pick-up locations. They may be unaware of last-minute changes.
If you need to make a late change to plans, I'd suggest you send a message to our Lower School secretaries, florali@hisdragons.org.cn or in the ECE lilyfan@hisdragons.org.cn, and they can pass on your message.
COVID Procedures and Protocols
Please pay strict attention to your COVID prevention protocols and monitor your health code status regularly.
Masks must be worn on entry and can be removed when children are inside the school grounds.
As you know, we are back to 72-hour COVID tests in Hangzhou. The school will usually conduct three (3) COVID tests for all staff and students weekly.
Please note that if your child is absent on the testing days, you must ensure they have a valid COVID test to reenter the school. Please forward your child's result to lilyfan@hisdragons.org.cn or florali@hisdragons.org.cn
HIS PAFA Winter Lunch
Join us for the Winter Festival Lunch. Please, enjoy a wonderful lunch with fun activities, delicious food, and great company!
HIS Turkey Trot 2022!
A beautiful day to run/hike the trails from the Lianhua Old Temple to the HIS Campus. Thank you, students, parents, and faculty that joined us!
FOUR SEASONS CHRISTMAS TREE LIGHTING
Grade 8 Christmas Choir and MS String Orchestra Spreading Joy!
Last Saturday our students brought festive joy during the Christmas Tree Lighting Ceremony organized by the Four Seasons Hotel. A wonderful evening that supports the Carnation School for Children with Special Learning Disabilities. We, students, faculty, and parents, are proud to support and participate to give back to the whole community.
You can see photos of the event here: https://as.alltuu.com/album/1163063404/?from=link
and you can join this Friday to the InterContinental Hotel Christmas Tree Lighting Ceremony. Our Choir will be performing at 6pm. (Entrance is free)
Please label your child's jackets, coats, umbrellas, waterbottles......everything! It is very worrying to see the number of unclaimed items, some of them brand new, but without a name and the ability to find the owner! We will try and locate the owner if the item has a name on it! Please help us and avoid needing to buy new items that could be located, if only we knew who it belonged to.
Dear Families,
In ECE, Ms. Ivy made a tractor for students to act out and sing the story "Driving my Tractor". They liked being the farmer to drive the tractor and to be different farm animals. Some Students even participated in making their own rules by taking turns with three to five friends playing together each time. They enjoyed the activity so much.
A big congratulations to all the students who read at least one of the books for Battle of the Books and to all the students who made it through to the voting round!
The Upper and Lower School libraries are holding a "Season's Readings" Competition! It is similar to our winter book bingo from last year. Come to the library starting November 23rd to get your card for the competition!
It is also that time of year where we need your help to decorate the ECE library and Lower School Library Christmas Trees! We would love to see your Storybook Ornaments. See the poster for more details.
If you would like to contact the libraries, please use the email addresses listed below:
ECE Library, Ms. Ivy – ecelibrary@hisdragons.org.cn
Lower School Library, Mrs. Majoos and Ms. Amy – lslibrary@hisdragons.org.cn
Upper School Library, Ms. Sara and Ms. Cocoa – uslibrary@hisdragons.org.cn
Happy reading!
Best wishes,
Mrs. Majoos
Lower School Librarian
STORY TABLE THE ENORMOUS POTATO
Messages for entering/exiting the school
Parent and Student ID Cards

All students and parents should have an HIS Identification Card. Please review the information on the website to submit your photo to the secretary for ID card generation. HIS ID card information
DRAGONS WEAR THEIR UNIFORM WITH PRIDE EACH DAY!
School Uniform
Please wear our school uniform with pride each day, and we seek your support in having your child dressed in the complete uniform each day. We will notify you if it is a special day to dress up; otherwise, students should be in uniform. Also, please have your child wear their PE kit on swim days (Grade1-5). Please label your child's clothing to help us return it to you. We often find many items without names, and the students cannot recognize their belongings.
Ordering School Uniform
Parents can go to the following link and look at the uniform web page (https://www.his-china.org/support/dragon-shop).
Parents can place an order with Nancy in the Dragon Shop (dragonshop@his-china.org) by email or by calling the school directly (Tel# 8669-0045 X109) during office hours (Monday-Friday 7:45 am - 11:30 am and 12:30 pm - 4:30 pm).
Also, parents may make an appointment to go to the Dragon Shop between 3:15 pm – 4:15 pm when the regular school day is over.
Older students may come to the Dragon Shop to select sizes and purchase uniforms if they have time before or after school during open hours.
Payment may be made through AliPay or by giving students cash.
You can choose from the following options to receive uniform orders:
Give items directly to students
Wait for pick-up at the school gate
Deliver home 12RMB pay on delivery fee.
Lynn Pendleton

Lower School Principal

Aaron Ayers

Lower School

Vice Principal

Student Welfare

Cilla Giannopoulos

Lower School

Vice Principal

PYP Co-ordinator
HIS Mission Statement
We provide international learners with opportunities to pursue academic and personal excellence within a caring community.