Lower School Newsletter 22 May 2023
HIS DATES

Upcoming Event

*24 May Fine Arts Curriculum Night 6.00 pm-7.30 pm *25 May Coffee Morning 'Inquiry' 8.30 am *1 June Coffee Morning Singapore Math- 8.30 am *1 June Children's Day celebration at HIS *19 June Film Festival Deadline *21 June Dragon Boat Festival Day at HIS *22 June Dragon Boat Festival (no school) *24 June Dragon Run *29 June Grade 5 Promotion Ceremony *30 June End of Semester 2 - reports home

2023-2024 dates *23 August -15 December -Semester 1 2023 *09 January -21 June -Semester 2 2024
CCA's Fun and learning board games, basketball and rock climbing!
COFFEE MORNING Thursday May 25 8.30 am US Library
Please join us The Arts Curriculum Evening Wednesday May 24
SAVE THE DATE THURSDAY JUNE 1 COFFEE MORNING SCAN THE QR Code and JOIN US
Children's Day Thursday, 1June We need your help!
Dear Parents,

I hope you are ready to join us at several upcoming events.

Curriculum Evening -The Arts this Wednesday, May 24

At 6 pm, K-Gr12 Main Campus

At 8-8.45 am, EY1-K ECE Foyer

This evening will be an excellent opportunity to learn about our extensive and exciting Arts program throughout HIS. Please put this in your diaries.

EY1-Kindergarten will be showcasing the Arts in the morning in an interactive event.

Get ready for a visual and aural feast! EY1-Grade 12 will be in the evening, and you can visit areas across the school to see how these skills in Fine Arts, Drama, Music, and Dance develop. It will be an excellent opportunity to see the rich options students have to create all their skills and passions.

Coffee Morning- Thursday, June 1 at 8.30 am

Math Foundations at HIS -Singapore Math Explained

Are you unsure what the differences are in learning Math as you did and how your child learns using the renowned Singapore Math program? Do you want to understand the homework your child is receiving? Then please join us to hear the foundations of great mathematical thinking and reasoning at HIS.

Children's Day Thursday, June 1

Our LS Mandarin Department is running fun activities in the student's regular Mandarin class to celebrate this special day for children. They need your help, if only for a short time. Consider listening to the coffee morning talk and staying for some or all day while assisting our Mandarin team. Read the poster and contact Ms. Lily Zhou if you can offer any assistance.

Film Festival

Any budding, scriptwriters and videographers in your family? This is a great opportunity to take a risk and enter this competition which is open to all HIS students! Get filming!

Swimming

Swimming has started successfully. Thank you to families that are getting their children to be independent, taking responsibility for packing their gear, and remembering to bring it. Please label clearly all equipment, including footwear, swimwear, towel, and goggles.

Have a great week!

Lynn

Lynn Pendleton

LS Principal
Wearing masks to enter the school is optional for students and staff. Masks will still be available for students who want to wear them.
Temperature and hand sanitizer checks will still continue.
Procedures and Protocols
We have a number of students with high temperatures this week. Please ensure that if your child is ill that they do not attend school. If your child continues with a high temperature or remains unwell, please seek medical support. We ask that parents err on the side of caution and keep children at home until they have fully recovered.
Please pay strict attention to your COVID/flu prevention protocols and monitor your health code status regularly.
Please note that if your child is absent due to COVID you must ensure they have a valid negative COVID test to reenter the school. Please forward your child's result to
HOW TO CONTACT TEACHERS WE ARE ONLY USING WECHAT FOR EMERGENCY SITUATIONS SUCH AS SCHOOL CLOSURES AND LOCKDOWNS
Moments 365 Help
Help with Moments 365 is available from Mr Emlyn Majoos (Mr.M) to ensure we have all parents using this platform. If you need a Chinese or speaker of another language please contact Mr M.and we will arrange support.
Contacting Teachers
We ask parents to contact teachers via Moments 365 or by email. Teachers are busy working with students, attending meetings, preparing class materials, and ensuring student safety. They infrequently look at their computers or mobile phones and may miss your message. For changes to pick-up arrangements or urgent news, please get in touch with the school secretaries, who are online all day.
ECE lilyfan@hisdragons.org.cn LS main building florali@hisdragons.org.cn
Online teaching and Student/Teacher contact
For online teaching and correspondence between teachers and students we use TEAMS.
HISAC SWIM MEET ROUND 4 at HIS
We are delighted to host HISAC Swim Meet Round 4 on Saturday, 27th May. We wish all our swimmers representing HIS this weekend good luck!
VOLUNTEERS NEEDED
We need you! The Aquatics Department will need volunteers (lane timers, marshaling personnel, runners, etc.). Please, help HIS Aquatics run a fantastic swim meet. Scan the QR code or click the link. Yes, you can. Press a button and get the best view of the swim meet.
SSL COACHING CONFERENCE
A very active weekend of Professional Development for our PHE teachers, Athletics, and Aquatics staff at the SSL Coaching Conference in Shanghai. Mr. Filipe Nogueira, Mr. Natalio Liares, Ms. Anita Molina, and Ms. Ruyi Fu attended the Conference and learned great things useful to our students at HIS! It was a great opportunity for learning and is refreshing to sit among other professionals and share ideas and techniques in the swimming industry. What an awesome weekend at the conference!
THE WORLD'S LARGEST SWIMMING LESSON
The World's Largest Swimming Lesson will take place on Thursday, June 22, 2023. The Aquatics department will offer water safety classes on the days leading to 22nd June, which aim to build awareness. Learning to swim and the exposure to the water safety skills and messages that swimming lessons offer provides a lifelong foundation for drowning prevention. Let us make a difference!
UPCOMING EVENTS:
May – Water Safety Month
May 27 – HISAC Swim Meet at The Wave HIS
June 17 – HIS Swim Team Summer Splash 2023
June 22 – The World's Largest Swimming Lesson
Email swimming@hisdragons.org.cn for inquiries and visit the Aquatics Swim Meet Calendar for updated events, swim meet results, and practice schedules.
PICK UP OF STUDENTS DELAYS AND IMPORTANT MESSAGES TO TEACHERS
Please assist staff by advising us early (before lunchtime) wherever possible, if you need your child to do something different at their usual pick-up time and location. Teachers focus on working and engaging their class while maintaining a safe environment. They get to their computers sporadically and may miss changes. In addition, some classes are with Specialist staff for the last lesson and bring the students to the pick-up locations. They may be unaware of last-minute changes.
If you need to make a late change to plans, I'd suggest you send a message to our Lower School secretaries, florali@hisdragons.org.cn or in the ECE lilyfan@hisdragons.org.cn, and they can pass on your message.
HIS Social Media.
Follow us and subscribe to our channels!
#GoHISDragons!
Hangzhou International School Dragons donate one more library!
Hangzhou International School Dragons donate one more library! -Save the date for the 16th Annual Dragon Run, June 24-
The 15th annual HIS Dragon Run fundraising event, thanks to the support of the HIS parents, students, faculty, staff, and friends at the last June 2022 event, was able to continue supporting the Library Project (library-project.org) by donating one more library in a local school in China.
This time, the HIS Dragon Run brought a new library to Niuzhai Central Primary School in Niuzhai Village, located in Daijia Township, Wu Gong County, Xian Yang City, Shaanxi Province.
The new library received more than 1000 Chinese language books, wall bookshelves, library tables, library sofas, chairs, stools, globes, STEAM activity materials, bookends, day activity materials, training materials, and a comprehensive librarian training course.
The books in the Chinese language included history, science, short stories, fairy tales, dictionaries in Pinyin, reference books, comic books, and sets of encyclopedias. Books are of the highest quality, published in China, and full color.
The donation ceremony was last May and aimed to raise the reading interest among students and share the wonderful world of reading. Students listened to many stories with the help of volunteers who read different books during the donation day. Throughout the stories, they got themselves inside fantastic worlds, countries, and cultures. The students were excited and could not wait to pick their favorite book to start their reading journey.
The Dragon Run continues supporting the Library Project. This well-established organization brings literacy and benefits children in local communities by setting up libraries and reading rooms with the money fundraised. The Library Project team works tirelessly to improve education by "one book at a time", and Hangzhou International School is proud to be part of it.
The Dragon Run organizers, Mr. Chaddwick Plotz and Ms. Andrea Stubbs thank the generous sponsors (poster below), volunteers, runners, and HIS community. You can see the library donation video by scanning the QR code above.
It is great to be a HIS Dragon!
Andrea Stubbs
Director of Admissions and Community Relations
Hangzhou International School
2190 Xiangbin Road, Binjiang District, Hangzhou 310052 Phone: 86-571-8669-0045
Email: andreastubbs@hisdragons.org.cn
Website: www.his-china.o rg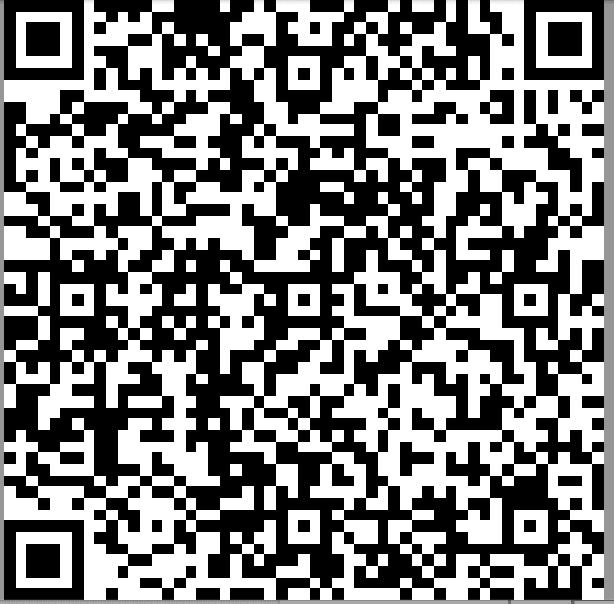 Save the date! 16th ANNUAL DRAGON RUN! Join the fun! Saturday, June 24- Registration will open shortly!
Save the date! 16th ANNUAL DRAGON RUN! Join the fun! -Saturday, June 24- Registration opening soon,
You can participate in the 5K Race, the 1K Fun Run (Registration payment gives you a t-shirt and a goodie bag. All profits go to the Library Project). If you are not a runner, come and cheer while enjoying the different activities, performances, and food stalls and support the Library Project, a charity that builds libraries and reading rooms in Chinese schools. Scan the QR code below to see last year's event video!
If you would like to learn more about how to become a sponsor of this 16th Dragon Run, email: dragonrun@hisdragons.org.cn or Ms. Andrea Stubbs at andreastubbs@hisdragons.org.cn
Dear Families,
Prediction Week is here for Battle of the Books semester 2! The students have been busy reading and completing the book quizzes. Students who have read and completed at least 5 of the books, will receive a prediction sheet this week. They will select which books they think are the top contenders and then from next week, the students will start the voting rounds in the library. Well done to all the students who have worked so hard this semester and best of luck for the voting rounds.
Please remember that each week, on a Tuesday, a new video is posted on Moments 365 for the HIS Read Alouds. This is a great opportunity to show case the fantastic books we have in the library and to engage with your child about a story. The stories are read by librarians, teachers, students or parents and guardians. The stories are mostly in English, but we have also had some fabulous stories read in different languages. If you or your child would like to contribute a video, please send it to me and I can share it with the school community.
The Book Donation and Swap table will stay in the Lower School Library for the rest of the semester, so if you wish to still make a swap or donate books that are still in good condition, please feel free to do so.
If you would like to contact the libraries, please use the email addresses listed below:
ECE Library, Ms. Ivy – ecelibrary@hisdragons.org.cn
Lower School Library, Mrs. Majoos and Ms. Amy – lslibrary@hisdragons.org.cn
Upper School Library, Ms. Sara– uslibrary@hisdragons.org.cn
Happy reading!
Best wishes,
Mrs. Majoos
Lower School Librarian
Parent and Student ID Cards

All students and parents should have an HIS Identification Card. Please review the information on the website to submit your photo to the secretary for ID card generation. HIS ID card information
DRAGONS WEAR THEIR UNIFORM WITH PRIDE EACH DAY!
School Uniform
Please wear our school uniform with pride each day, and we seek your support in having your child dressed in the complete uniform each day. We will notify you if it is a special day to dress up; otherwise, students should be in uniform. Also, please have your child wear their PE kit on swim days (Grade1-5). Please label your child's clothing to help us return it to you. We often find many items without names, and the students cannot recognize their belongings.
Purchasing School Uniform
Families can purchase items at the Dragon Shop. It is open
Monday to Friday from
9.00 am-11.00 am and 1.00 pm-3.00 pm
For more information, please contact the dragon shop:
olivexu@hisdragons.org.cn
Lynn Pendleton

Lower School Principal

Aaron Ayers

Lower School

Vice Principal

Student Welfare

Cilla Giannopoulos

Lower School

Vice Principal

PYP Co-ordinator
HIS Mission Statement
We provide international learners with opportunities to pursue academic and personal excellence within a caring community.