Upper School Newsletter December 12, 2022
Above: MYP Strings

Below: CHAMPION SWIMMERS

UPCOMING EVENTS

December 13 Tech Tuesday

December 15 Coffee Morning

December 16 US Winter Arts Night

December 22 Winter Chill Out (STUCO)

December 23 End of Semester 1

December 23 Reports

January 30 Start of Semester 2
A NOTE FROM ADMINISTRATION
Mr. Liam O'Shea

Upper School Vice-Principal

IBDP... It's about excellence

"WE ARE WHAT WE REPEATEDLY DO. EXCELLENCE THEN, IS NOT AN ACT, BUT A HABIT"

Aristotle

"I AM CAREFUL NOT TO CONFUSE EXCELLENCE WITH PERFECTION. EXCELLENCE I CAN REACH FOR; PERFECTION IS GOD'S BUSINESS."

Michael J. Fox
The IB Diploma Programme consists of a very rigorous academic preparation, in line with universities´ requirements, as the IB works with colleges to ensure the curriculum meets their expectations.
The IBDP helps students develop other important skills; critical thinking skills, research skills, self-management skills, and to become global citizens. As part of their program, all our grade 11 and 12 students write an Extended Essay, which is a self-directed 4000-word academic research paper. This prepares them for university level research and academic success.
"Through the research process for the extended essay, students develop skills in:
- formulating an appropriate research question
- engaging in a personal exploration of the topic
- communicating ideas
- developing an argument.
Participation in this process develops the capacity to analyze, synthesize and evaluate knowledge." (ibo.org)
Grade 12 students are in the final stages of the Extended Essay process. By the time we break for the winter holidays, they will have received comments on a full essay draft by their supervisors . During the break, students will make the final edits in order to turn in their final version at the end of January.
Grade 11 students have now begun the Extended Essay process. They have selected a subject and have been assigned a supervisor. Before we break for the holidays, they will have chosen a topic and submitted their initial sources. During the break, they will research and read on that topic in order to reach a milestone at the end of January: generate an original, well formulated, specific research question that will guide their research and their final product.
ITS A GREAT DAY TO BE AN HIS DRAGON!!!
COVID Protocol update: Though many of the restrictions and guidelines have been relaxed for other areas of the city, schools remain a priority for safety and have procedures that other business and institutions do not have to follow. HIS will continue to follow the health and safety protocols that we have been using for the safety of our community.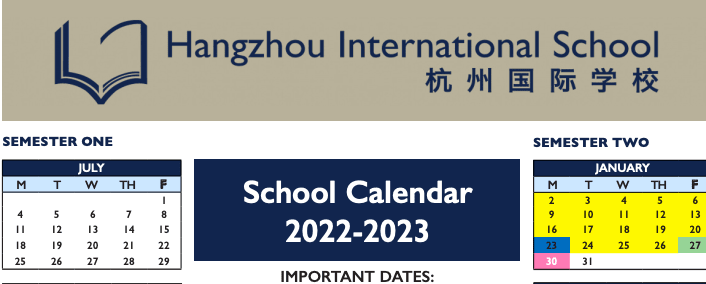 | | |
| --- | --- |
| HIS is doing great things and being noticed!!! Click on the button below or scan the QR code to see what they're saying about your HIS Dragons! | |
Leading International Schools in China
We are thrilled to once again have HIS nominated and endorsed as one of the Leading International Schools in China by the Educational Insight Team of Newsweek Magazine. Over the years, HIS has received numerous commendations for its outstanding programs and quality of instruction, especially for its IB Programmes, and we are so pleased to have the entire school recognized for its leading mission, facilities and commitment to international education.
THE LATEST NEWS ABOUT HIS
Jeffry R. Stubbs
Making HIS a benchmark for international schools
HIS Social Media.
Follow us and subscribe to our channels!
#GoHISDragons!
Congratulations
to the winners of the
GIN Club Greeting Card Competition!
All winners will receive their free pack of cards from GIN club, and can pick them up next week at Ms. Andrea's office.
Thank you to all the participants. Please, collect your drawings, plus a chocolate, with Ms. Andrea. The winning submissions have been printed on greeting cards and will be sold at the different events at HIS. All proceeds help fund GIN club projects and charity experiences.
Hi, everyone! As we are about to approach the new year. Our Longyin Club would like to welcome the Year of the Rabbit with our calligraphy works again this year! The members of Longyin Club look forward to sharing their original calligraphy works with you. All money raised from this student's activity will be donated to support our current ongoing Aspiration Project.
It is better to give than to take. We hope that you will support us by purchasing our works to either decorate your place or give out as a gift. Thank you for your support and we wish you a happy and prosperous New Year in advance!
HIS PAFA Winter Lunch
Join us for the Winter Festival Lunch.
Please, enjoy a wonderful lunch with fun activities, delicious food, and great company!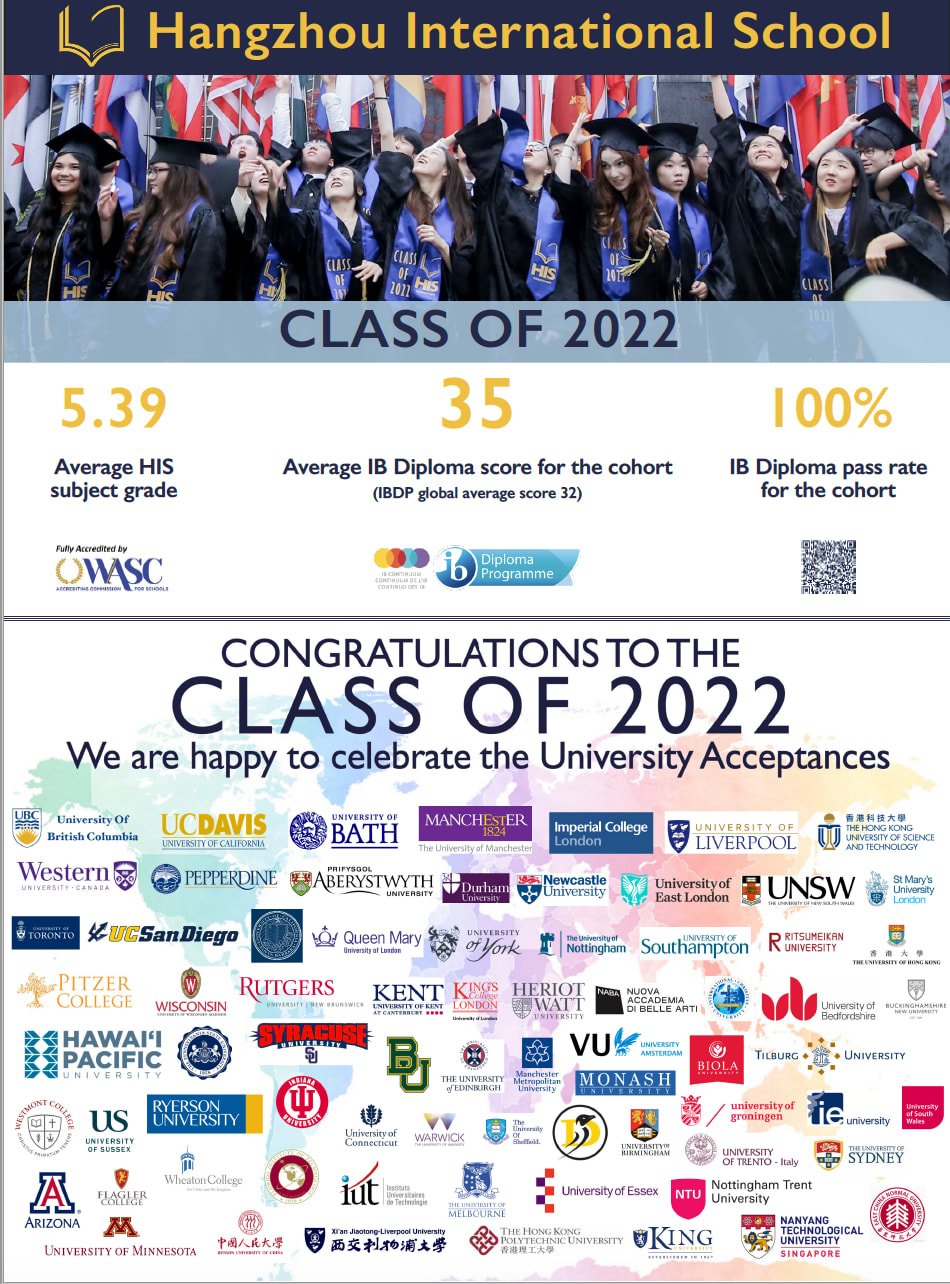 Hello students and parents!
HIS is proud of our strong tradition of college counseling. We are committed to not only giving our students the best education possible while here with us in Hangzhou but we also work to insure that they find the right fit university for life after HIS. These decisions are not always easy.
At HIS, we help each student find the exact right fit for their personality and their choice of study. This year, we have decided to help our students do 'a little research'...
To this end, we have decided to spotlight excellent schools from around the world that may not have heard of before. Please take a moment to see if any of these schools might pique your interest. If you have any questions, please feel free to contact our any of our College Counselors.
OUR COLLEGE ACCEPTANCES THUS FAR
CARDIFF UNIVERSITY
CITY UNIVERSITY OF HONG KONG
KINGS COLLEGE OF LONDON
MICHIGAN STATE
OHIO STATE UNIVERSITY
UNIVERSITY OF MANCHESTER
UNIVERSITY OF SOUTHAMPTON
YORK UNIVERSITY OF CANADA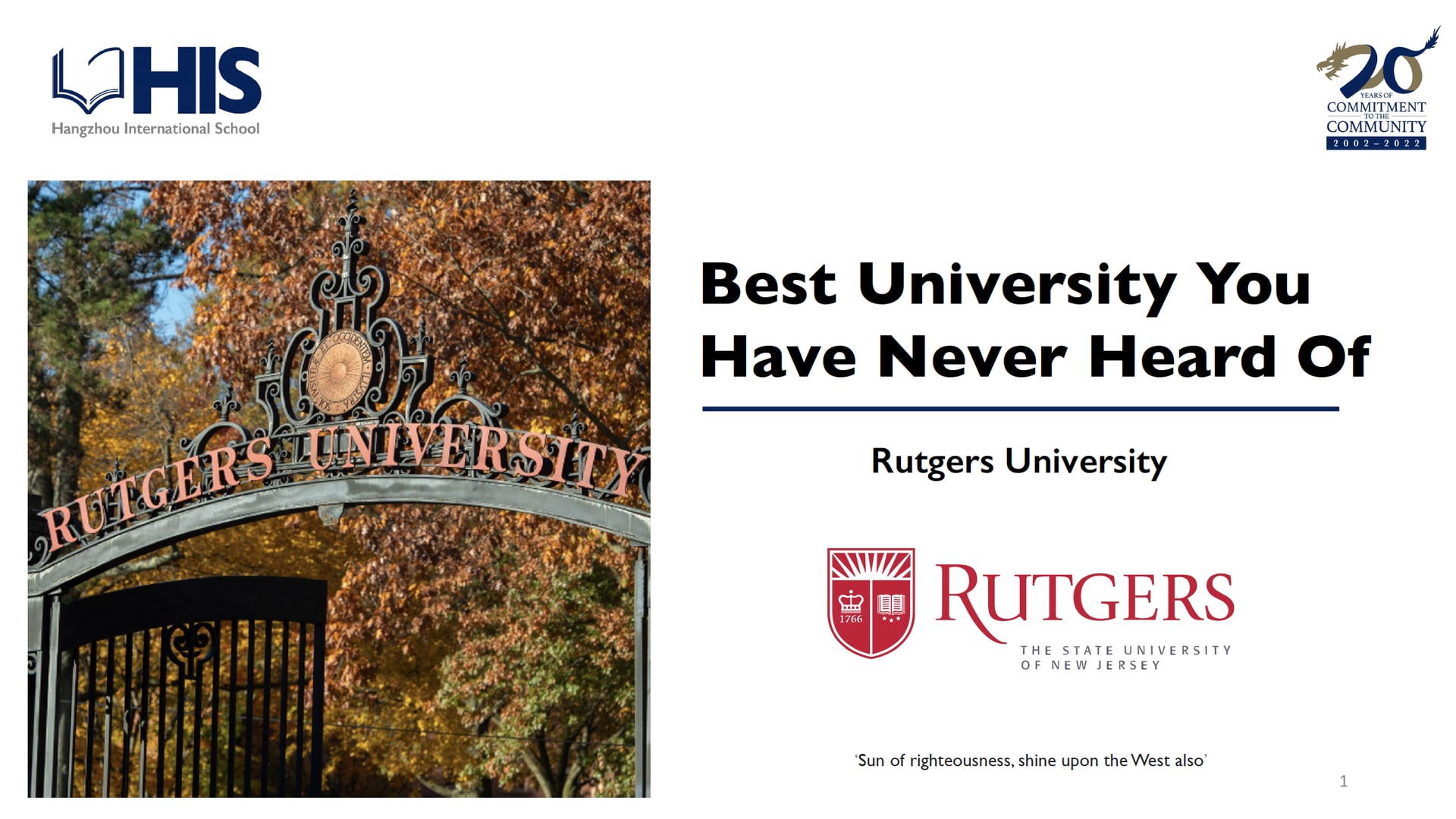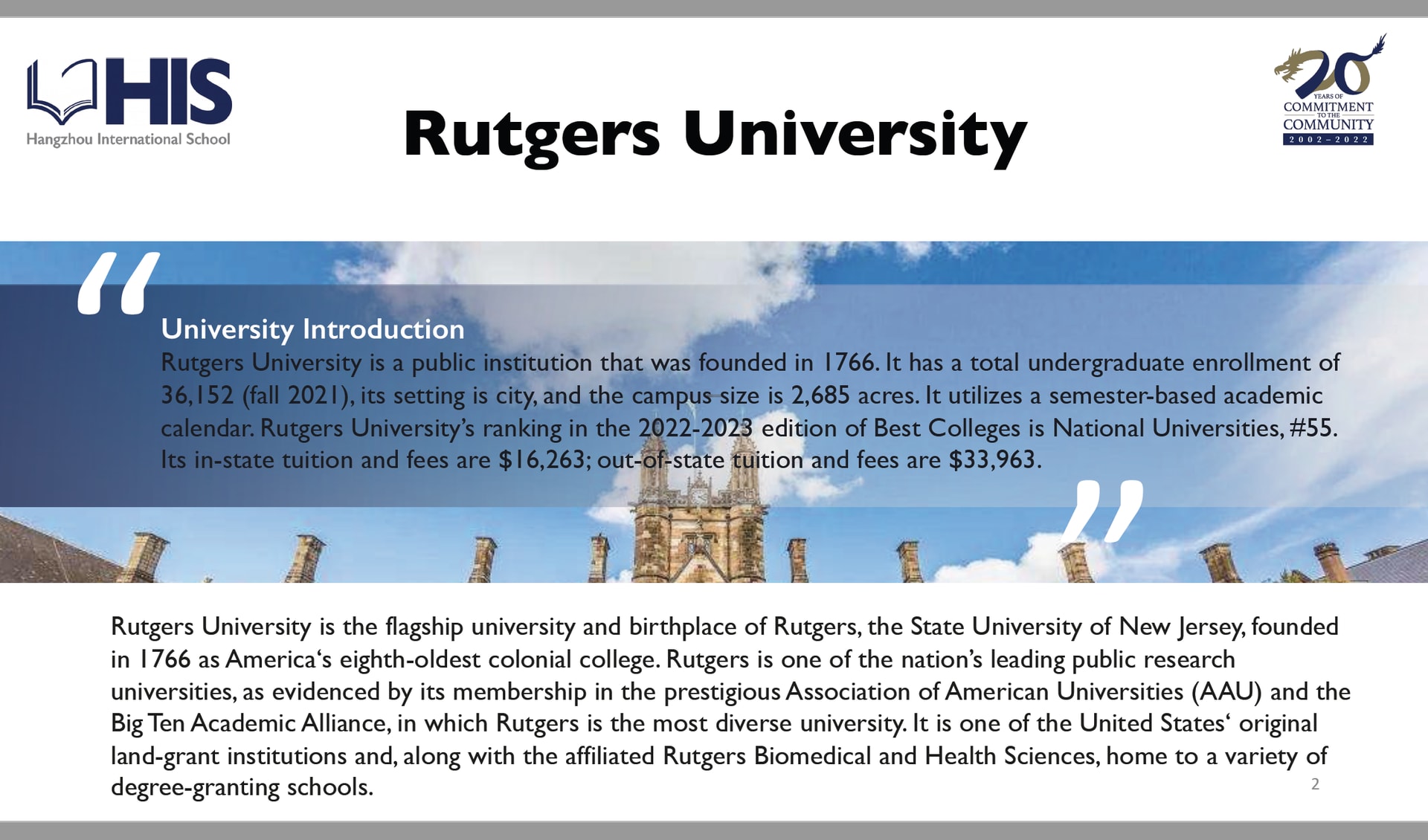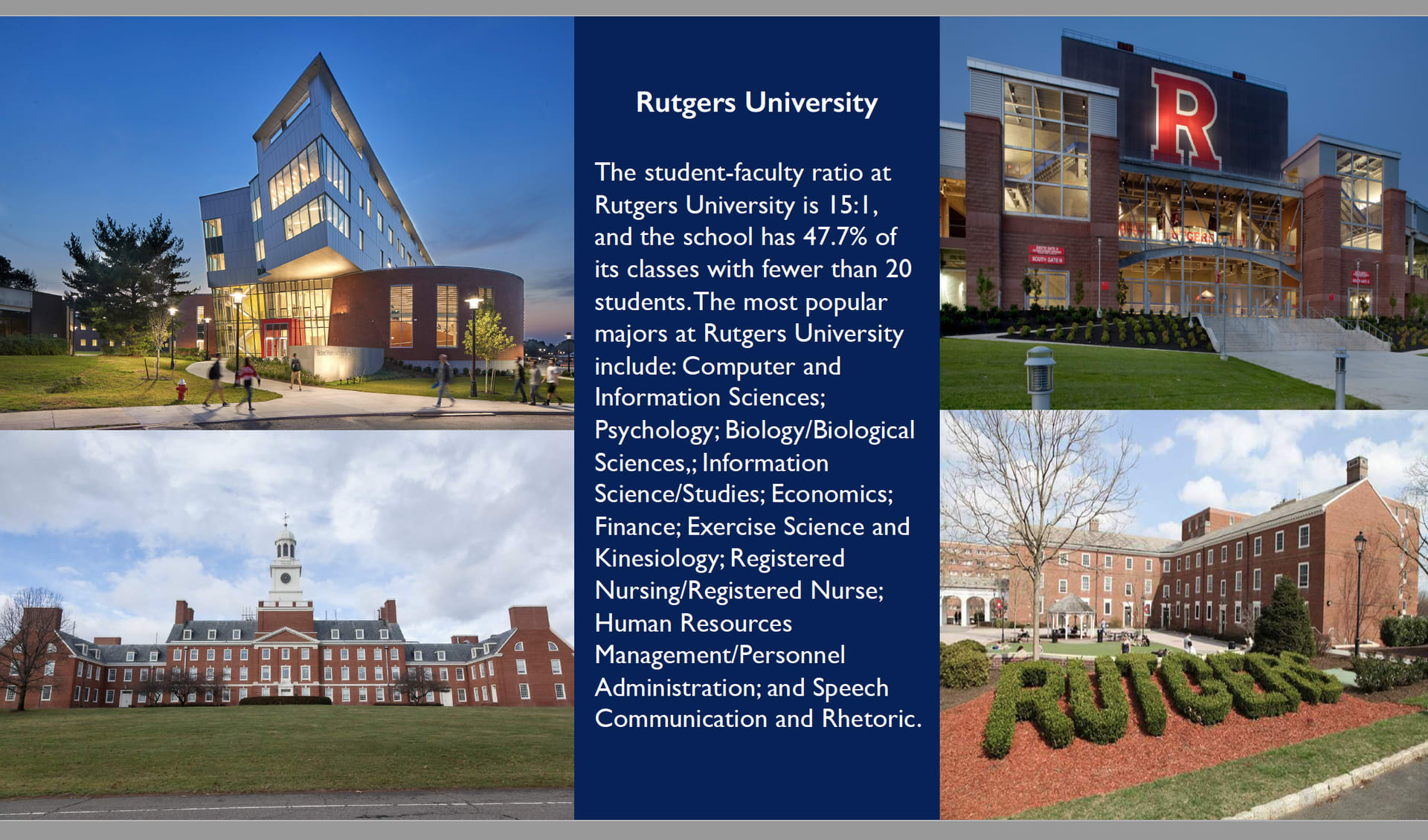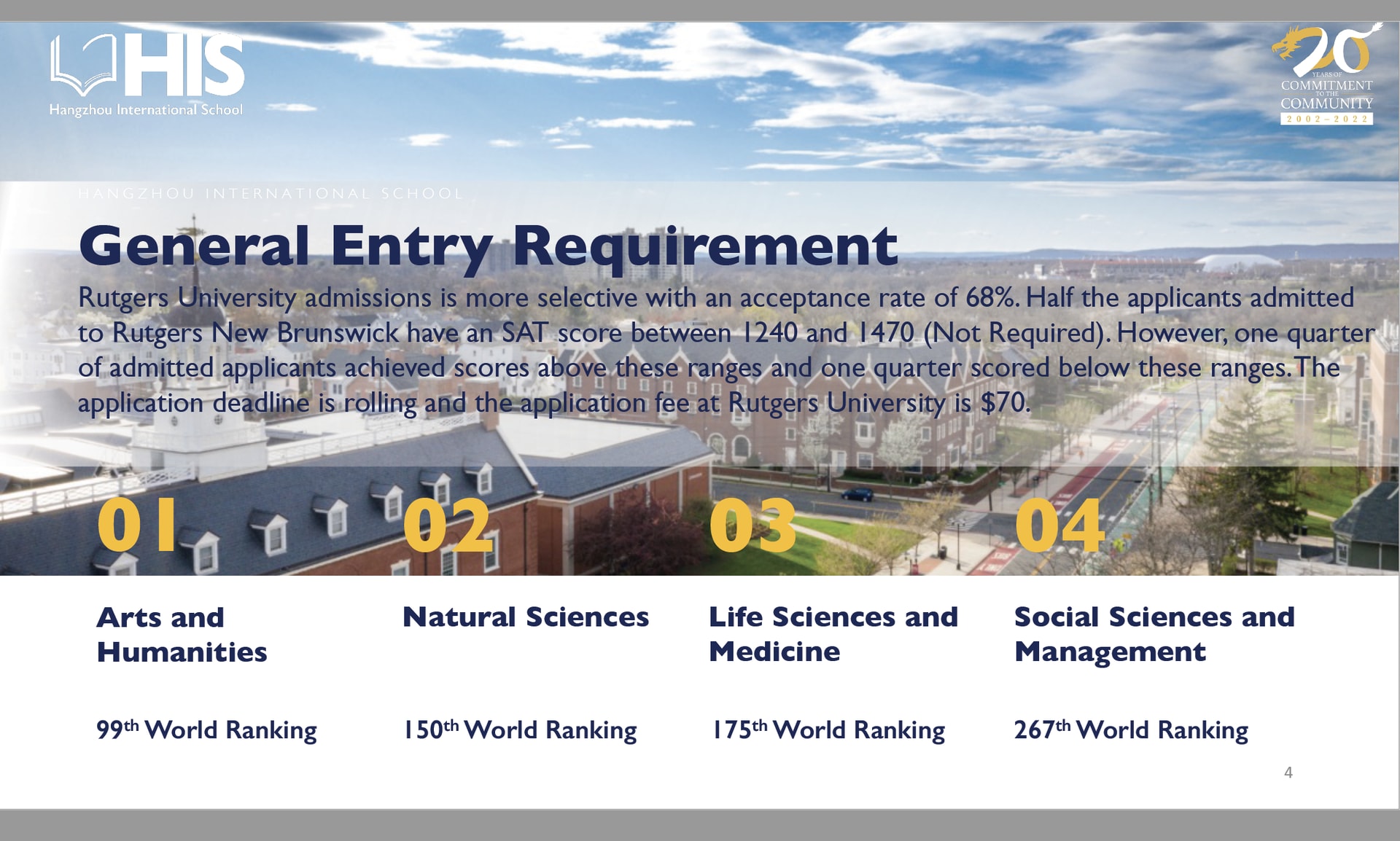 Analysis: Undergraduate Colleges Have Not Followed Elite Law Schools In Abandoning US News Rankings
Inside Higher Ed (12/5) explores the question: "Will the moves by leading law schools against the rankings of U.S. News & World Report spread to undergraduate institutions?"
So far, 11 law schools, led by Yale University, announced they will stay out of the rankings. Yet those who were waiting "for a similar push by undergraduate colleges" have so far "been disappointed." One theory put forward by former Reed College President Colin Diver is that "undergraduate schools view their constituency (mostly 16- to 18-year-old high schoolers) as more naïve, gullible, impressionable (and therefore rankings-bewitched) than law schools view their constituencies (22- to 30-year-old college graduates and often early-careerists)." As a result, "at least many of the top-tier law schools are willing to take the risk that a postboycott drop in their ranking won't hurt them and might actually help them with their more worldly constituencies."
David Hawkins, chief education and policy officer at the National Association for College Admission Counseling, told Inside Higher Ed via email: "The fact that high-profile law schools are walking away from the rankings constitutes a potentially important step toward 'unilateral disarmament,' so to speak. Many institutions, whether law schools or undergraduate institutions, have heretofore been hesitant to step away for fear of the negative effects. Such effects include, but are not limited to, actions that U.S. News could take to 'estimate' data and blowback from institutional stakeholders, such as boards, state legislators, or alumni if there is a perceived drop in prestige. These law schools may have signaled to all institutions that with enough alignment at the institutional level, colleges can step away if they do not benefit from either the rankings themselves or the methods used to compile the rankings."
We encourage students to contact one of the university counselors with any questions about university entrance requirements.
Ms. Iris Zhang iriszhang@hisdragons.org.cn
Mr. Fursey Gotuaco furseygotuaco@hisdragons.org.cn
Dr. Aaron Ayers aaronayers@hisdragons.org.cn
Dr. Monica Prieto monicaprieto@hisdragons.org.cn
Dr. Ryan Beddows ryanbeddows@hisdragons.org.cn
UPPER SCHOOL ATHLETICS
HISAC Table Tennis Tournament
HIS hosted the 2022 HISAC Table Tennis tournament on Saturday with students from 4 other schools competing in a Singles tournament in 3 separate age groups. – U11/U14/U19. Our teams have been practicing for several weeks and this tournament brought an end to their season. HIS had 29 students involved and faced some very tough competition in all divisions. We finished the event with 3 students finishing in second place in their respective divisions – Yolcy Zhang in U19 Girls, Raina Chaurasia in U14 Girls, and Vidor Han in U11 Boys. This was the first Table Tennis tournament hosted by HIS and it was fantastic to see tour students, coaches and many parents on hand to support our players. While our season for Middle School and Varsity teams is now over, students who wish to continue their Table Tennis throughout the year can do so through our Table Tennis CCA which is on every Wednesday, Thursday, Friday during CCA 2. Thank you to Coaches Lily Zhou and Lucia Wu for coaching this team during the season.
Middle School Floor Hockey
Last Thursday our Middle School Floor Hockey players mixed with a number of our HIS teachers to play some fun and friendly matches after school. Some very skillful players were matches by members of faculty with many years of hockey experience – including a number of Canadian teachers who had clearly grown up with a hockey stick in hand on a regular basis. We had so much fun that we will do it all again this Thursday with Round 2. Parents are again invited to come and watch the matches in the Upper Gymnasium from 3:30pm.
Varsity Basketball
Each Varsity Team played 2 matches last week in a busy week for Varsity Basketball. Basketball has been the sport most affected in recent years by tournament cancellations so these opportunities to play matches is invaluable for our players as they prepare for ACAMIS in February.
The Varsity Girls travelled to play a combined team from Huili School Hangzhou/Wellington College on Monday, with an extended roster of 16 taking the court as the coaches continue to rotate line-ups to find their best player combinations. The girls lost the match but took away many things from this game to improve on. On Saturday the girls were on the court again at BASIS and played some great basketball to ultimately fall just short 30-26. Every week the girls continue to improve which is great to see!!
On Wednesday evening, the Varsity Boys took an early lead against the visiting Wycombe Abbey team. As all 15 players were rotated onto the court, their early lead was gradually narrowed by some determined opponents and ultimately our Dragons fell 4 points short. The boys then visited BASIS on Saturday and played a tight, low-scoring game which finished 18-21.
This Friday comes a big test for both boys and girls' teams with the annual Students vs Teachers game in the Upper Gymnasium from 3:45pm.
UPCOMING EVENTS IN NEXT 2 WEEKS
VARSITY BASKETBALL – STUDENTS vs TEACHERS FRIENDLY (Round 1)
Friday 16th December – 3:45pm
Upper Gymnasium
MIDDLE SCHOOL FLOOR HOCKEY - STUDENTS & TEACHERS
Middle School Floor Hockey + HIS Faculty – Floor Hockey
Thursday 16th December 3:30-4:30pm
Upper Gymnasium
U15 SOCCER FRIENDLY
Boys and Girls U15 vs Wycombe Abbey School Hangzhou
Saturday 17th December
HIS Dragon Field
1st ANNUAL SANTA SPLASH
Saturday 17th December
Internal Swim Meet @ HIS- The Wave
VARSITY BASKETBALL – STUDENTS vs TEACHERS FRIENDLY (Round 2)
Monday 19th December – 3:45pm
Upper Gymnasium
CCA2 REGISTRATIONS
CCA 2 Registrations have now closed. Letters confirming your child's CCA activities will be sent home between Wednesday 21st and Friday 23rd December. CCA2 will begin on Monday 30th January when we return from Winter Holiday.
AQUATICS
Monday, Dec. 12, 2022 - Parent's Newsletter
Email swimming@hisdragons.org.cn for inquiries, and visit the Aquatics Swim Meet Calendar webpage for updated events.
International Baccalaureate Diploma Programme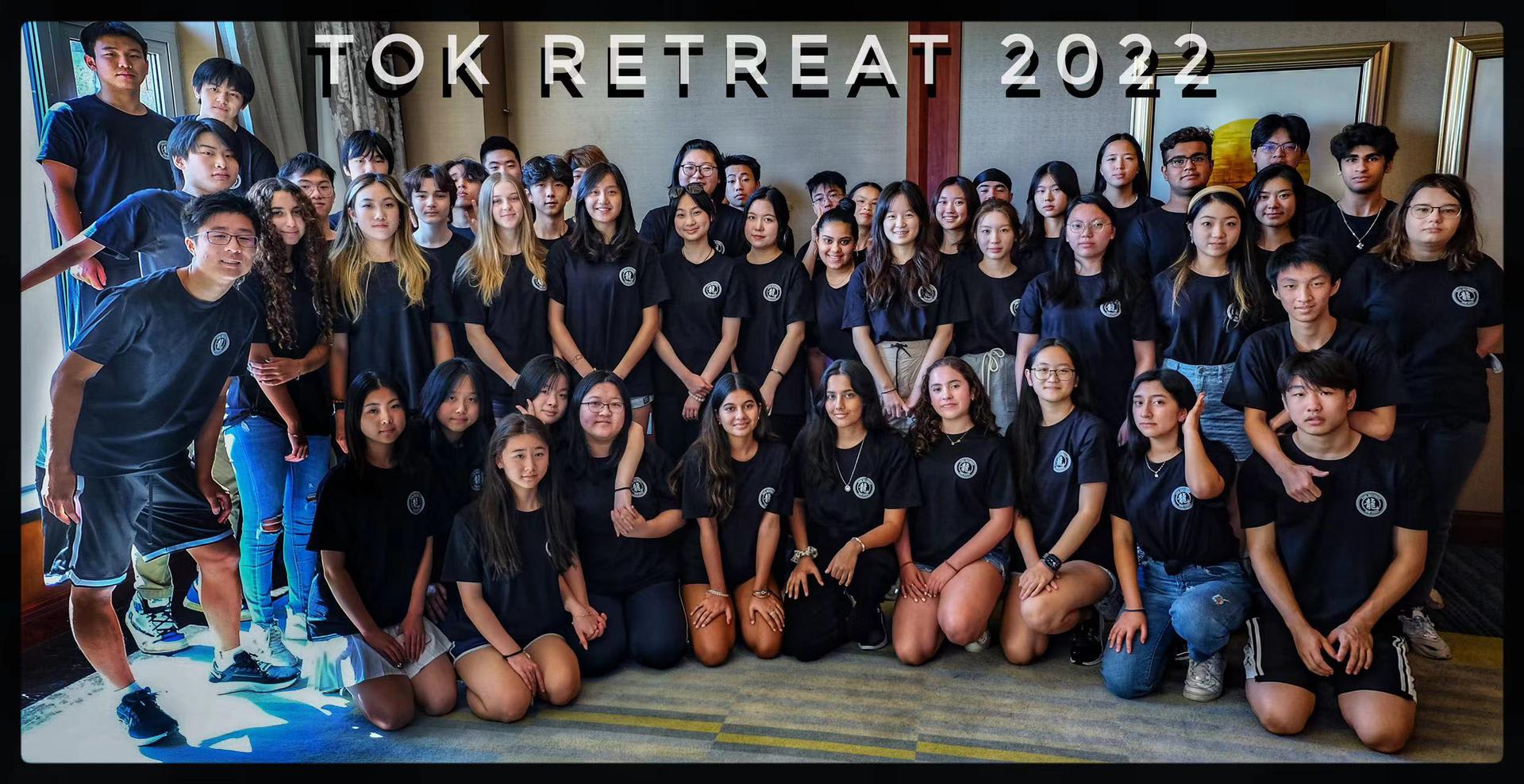 Terry Strombeck
TOK/DP History Teacher
TOK Explanations. Which is best: a short explanation or a long explanation?
The first semester is quickly coming to an end. At this time of year students are turning their attention to end of semester activities, upcoming holidays and, yes, their scores for the semester. In TOK classes we could ask this relevant question: What is the most accurate method to inform the progress of a student: the 'Quantitative' method of using numbers or 'Qualitative' method of describing through words?
Most commonly, progress on report cards is informed using a quantitative method because numbers are precise and can condense many words into, in the case of IB, a single digit. Using a single number to evaluate the status of a student is an 'Occam's Razor' approach to making a judgement. 'Occam's Razor' proposes that 'the simplest explanation is the best explanation.'
TOK mindfulness might both agree and disagree with the concept of 'simple answers are best answers.' In Mathematics a simple answer might be best and in some ways all subjects look for simple answers. But can all explanations be so simply expressed? Some explanations might require longer development. So then, what method best informs student progress? In a recent class discussion a reflective Grade 10 noted that 'people cannot be reduced to a number.' TOK thinkers might sometimes agree with that statement but in the end, even if simple explanations are not perfect, sometimes they are the most efficient explanations.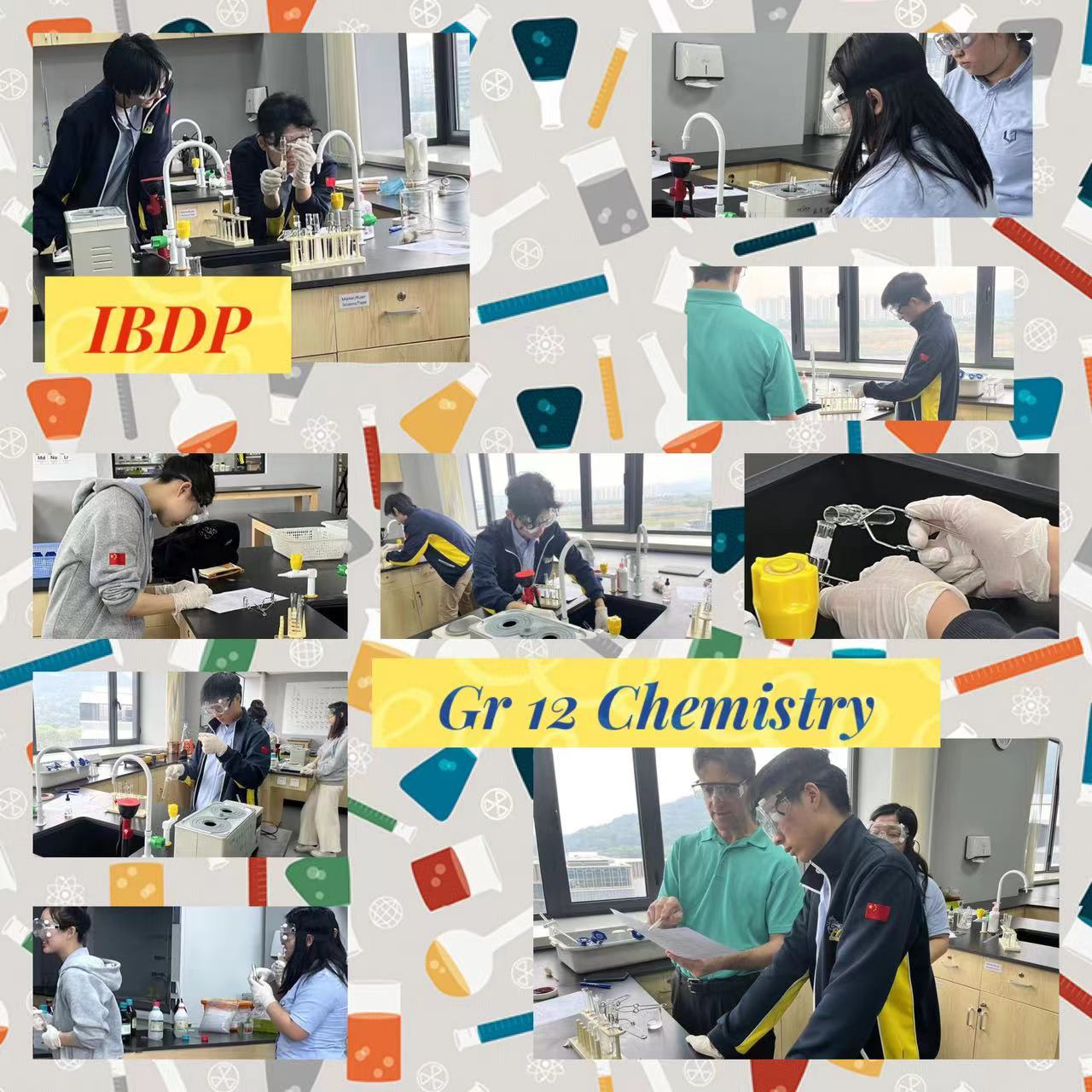 DEADLINES FOR DP 2 (IAs & EEs)

In this edition I will briefly explore the idea of identity development and how, as parents, we influence the development of our teens' identity.
So to begin with, what is identity?
Our identity is how we define ourselves and this consists of pre-determined family and societal factors (e.g., a brother or ethnicity) and also consists of areas such as hobbies, values, beliefs, or interests.
As parents, we have influence on how our teens develop an identity. Our role in society has a huge impact on our identity development. For example, we are parents. This is a big part of our societal role so it makes up big part of our identity. However, we also need confirmation from the outside world to confirm this about ourselves. If you enjoy cooking and people tell us we make good food, being a 'good cook' will make up part of our identity.
Teenagers need this confirmation as their identity is developing. Their role in society is changing as they begin to move from a child to an adult and gain more responsibility. So give your child that confirmation as they demonstrate desirable qualities and also allow them to explore their own identity.
We can influence our teens' identity through direct and indirect means. We can actively and directly teach our teens important values and beliefs. We can instruct our teens about what is right and wrong, but we know that teens don't always listen to everything their parents say. Humans learn more from watching and imitating. Parents can actively demonstrate the difference between right and wrong. Practice what you preach. Adolescents often actively seek interests and demonstrate values which are directly contrary to their parents as a defense mechanism to feeling restricted. However, teenagers often revert back to their parents' behavior.
So encourage your children to explore different talents and interests. Take notice of the things they enjoy doing and reinforce and praise their talents. "Actions speak louder than words". Teenagers will learn more about life from what they see us do than they will from our life lessons.
Also, don't abandon your own identity. Do you know who you are as a person? Do you actively pursue interests and hobbies in a way which is in line with your values? Connecting positively and confidently to who you are as a person is the cornerstone of healthy thinking.
If you have any questions or worries about your children please contact Dr Ryan be email ryanbeddows@hisdragons.org.cn
Student Leadership is a priority here at HIS. Each week, we will spotlight a student leader and give them an opportunity to tell you what they are doing in their clubs, sports, and activities.
Aira Mehta
Model United Nations
I can't believe the number of opportunities MUN has given me to boost my confidence. I joined MUN in 6th grade forced by my mom. The day I joined MUN was already a huge achievement. It can be quite nerve wrecking being in a room full of talented delegates that have been debating for a few years now. When I first joined MUN I didn't know anything about it. I was distressed. The first day was just an introduction on MUN and a couple procedures, we did a quick fun debate. I remembered getting chosen to speak. My heart dropped when they called my name. I had no confidence in 6th grade whatsoever and it was a struggle for me to speak in a room full of people. Many students seemed to be interested in MUN and they spoke way more confidently than I did.
That day gave me motivation to improve my confidence. Practice talking in front of a large crowd and much more. I continued working on MUN and made sure I came to every MUN afterschool activity there was to maintain my progress and learn more about MUN. The MUN teachers, staff and other talented delegates made my MUN experience way more fun and memorable. In 7th grade I got the opportunity to be a chair in our West Lake MUN conference. It was a huge opportunity and I gladly accepted. I met lots of new people and learned a lot more about MUN.
Now in 8th grade I'm the deputy general of the MUN CCA and I have made it my priority to make sure every new MUN member has a great time starting MUN and they want to keep gaining knowledge and let more doors of opportunity open for them. To make this easier the other presidents and I split the 6th graders from the 7s and 8s so that the beginners can get the help that they need without feeling insecure about other delegates level and how they are more confident than the beginners. We made sure to teach the basics to all 6th graders and always asked them what they need more support with. We started more advanced and serious debates with the 7s and 8s and they seem to be passionate and try to give it their all.
So far, my MUN journey has been going great and I want more people to get the same experience and opportunities. I'm really looking forward to our West Lake MUN conference coming up in 2023. I also look forward on helping and supporting everyone in the MUN CCA and would love to try again next semester.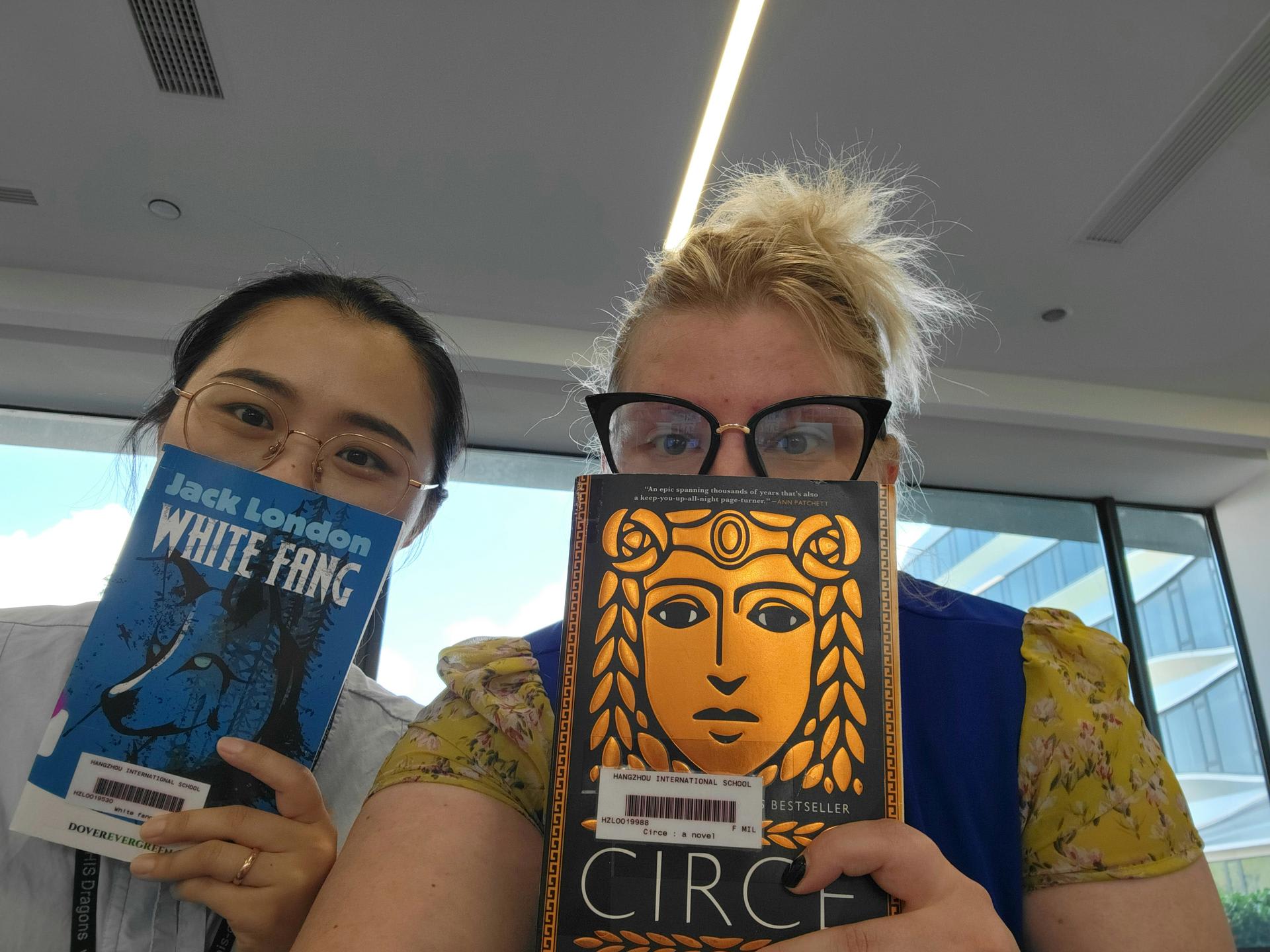 Sara Freeman
Newsletter – Upper School Library
December 12th, 2022
Dear Parents, 
HIS' winter holiday is quickly approaching. So whether you are hopping on a plane bound for fun locales or simply hanging out at home in your pajamas for five weeks, I thought offering a few grown-up-centric book recommendations might be worth your while in this week's newsletter. 
These books are all in the US library, and yes, parents can borrow them!
"The Seven Husbands of Evelyn Hugo" by Taylor Jenkins-Reid 
 Taylor Jenkins-Reid's novels are all over the place. I don't mean she's a messy storyteller; her prose tends to be very straightforward. Her novels, like "Malibu Rising, "Daisy Jones and the Six," and "Carrie Soto is back" are all over the place because no two books are ever that much alike, at least on the surface. "The Seven Husbands of Evelyn Hugo," which might be her best novel, is about an ultra-famous Hollywood actress (think Elizabeth Taylor) recounting her life story and, yes, seven tumultuous marriages to a newbie journalist. The novel is split up into sections about each relationship, and you'll want to get out the popcorn and tea for all the juicy details, even if they are fictitious. "The Seven Husbands of Evelyn Hugo" is an ideal book if you're in the mood to daydream about the glamour of the past and mentally escape the teddy bear pajamas or coughing passenger sitting behind you on the plane. 
 "Homegoing" by Yaa Gyasi 
 This one will knock the wind out of you in the best way possible. Gyasi's novel starts in 18th-century Ghana, where two half-sisters lead two very different lives. One, Effia, is forced to marry a slave trader, while the other, Esi, is sold into slavery and travels across the sea to the American South. After their separation, the novel follows Effia and Esi's descendants and how the fates of the two sisters impacted their future relatives in the present. Both brutal and beautiful, "Homegoing" is one of the most stunning novels I've read in the last several years. 
 "Killers of the Flower Moon: The Osage Murders and the Birth of the FBI" by David Grann
I don't read a lot of nonfiction, but I drop whatever I'm doing to read David Grann's books whenever they come out. The way he writes so empathetically about the key players in his articles and books—whether it's Ernest Shackleton or The Old Man and the Gun"—makes reading his work feel less like homework and more like hearing a story told around a campfire. He invites you into the worlds he is helping recreate. "Killers of the Flower Moon" started as a New Yorker article where Grann investigated the mysterious crimes committed against one insanely wealthy family in the Osage Indian territory in Oklahoma. I don't want to spoil your reading or viewing pleasure if you're going to wait for the Martin Scorsese adaptation with Leonardo DiCaprio to come out next year. But, suffice it to say, the tragedies that happen to the family and the crimes committed by people who are supposed to protect will sadden and shock you.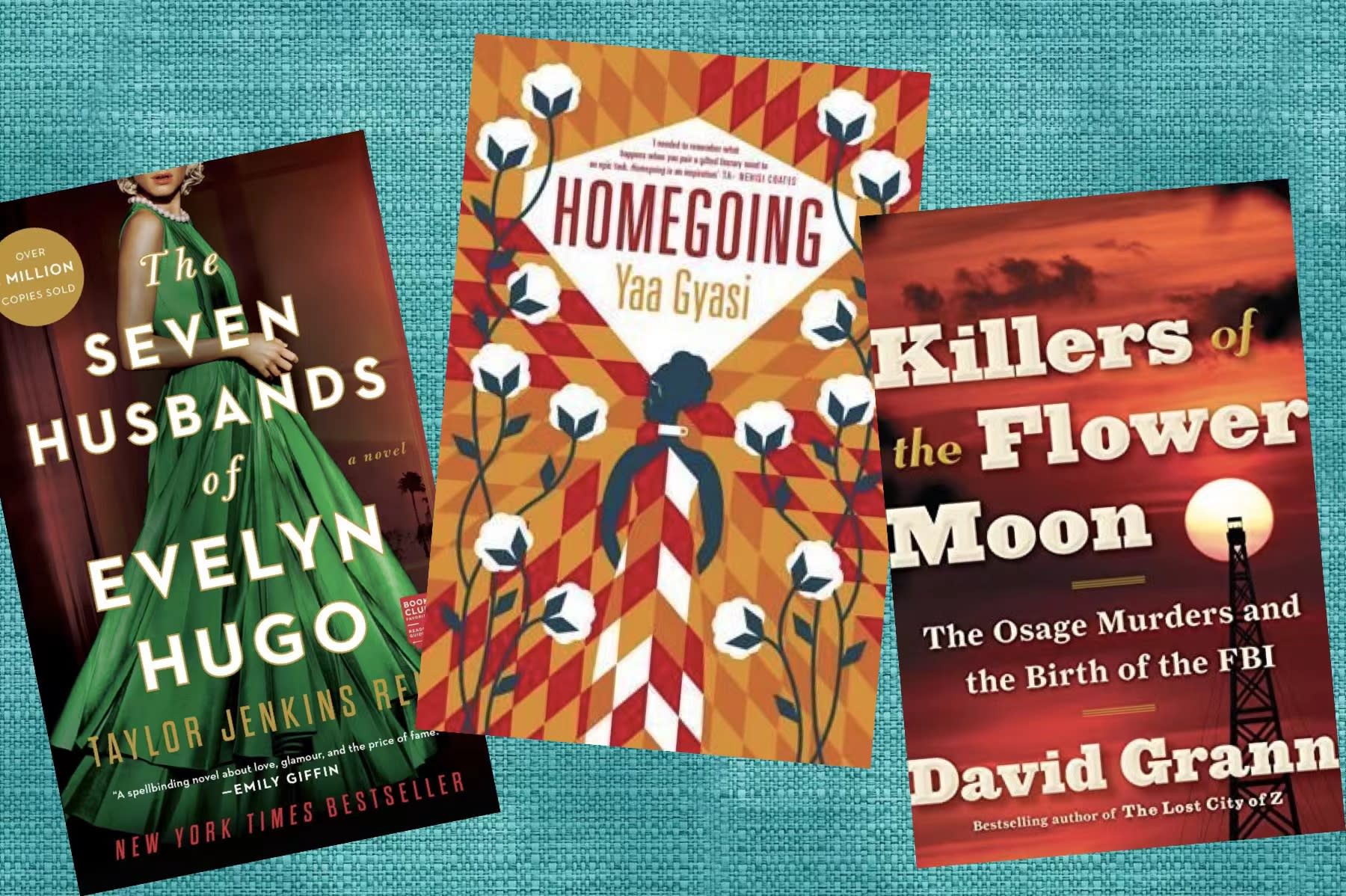 Ordering Uniforms or School Merchandise
Parents can go to following link and look at the uniform web page (https://www.his-china.org/support/dragon-shop).
Parents can place an order with Nancy in the Dragon Shop (dragonshop@his-china.org) by email or by calling the school directly (Tel# 8669-0045 X109) during office hours (Monday-Friday 7:45am - 11:30am and 12:30pm - 4:30pm).
Also parents may make an appointment to go to the Dragon Shop between 3:45pm – 4:30pm when the regular school day is over.
Older students may come to the Dragon Shop to select sizes and purchase uniforms if they have time before or after school during open hours.
Payment may be made through AliPay or by giving students cash.
You can choose from the following options to receive uniform orders:
1. Give items directly to students
2. Wait for pickup at the school gate
3. Deliver home 12RMB pay on delivery fee.
Middle School Uniform Guidelines 6-8
Middle Schoolers should wear tan shorts, trousers, or skirts and a navy blue polo shirt (short or long sleeved) with the HIS book logo. A navy fleece or cardigan sweater with the HIS logo or other approved outerwear such as the HIS hoodie sweatshirt can be worn in the cooler weather. All students must wear laced shoes.
High School Uniform Guidelines 9-12
High Schoolers should wear tan shorts or trousers, or plaid skirts (girls only) and a light blue Oxford cloth button down short or long sleeved short with the HIS book logo. A navy fleece or cardigan sweater with the HIS logo or other approved outerwear such as the HIS hoodie sweatshirt can be worn in the cooler weather. All students must wear laced shoes.
Students will be asked to remove outerwear (coats, hoodies, sweatshirts, etc) in lessons unless they carry the HIS logos. Students who are cold will be invited to go to the Dragon Shop to purchase acceptable HIS items.
Dragon Shop Winter Merchandise - Stay warm and comfy!

The hoodies and fleece below are available to buy at the Dragon Shop.
With Covid 19 cases appearing locally, parents are reminded to keep an eye on Managebac and WeChat for any updates. If students' health codes are green and the child is healthy, campus remains open.
Parents are respectfully requested to keep ill students at home until they are recovered and ready to participate fully in lessons.
COVID VACCINE UPDATE:
While it is not required for HIS students to be vaccinated, if parents wish to get the vaccine for their children, the information below contains the most up-to-date clinic address and times:
Students (aged 3-17) can be accompanied by a parents/guardian to No. 368 Liu He Road, Binjiang to get the vaccine.
Address: 杭州市滨江区六合路368号海创基地南楼 滨江主舱临时接种点
Phone #: 0571-56234087
Students (aged 3-17) have to be accompanied by one of the parents/guardians, but must also take:
Passport
Police registration
Guardian's Passport
Schedule: Monday to Sunday, 8:30am to 6:30pm
**Please note that these details can change with very little notice. You should call the clinic ahead of time to confirm that the information above is correct. **
See the updated lunch menu weekly and monthly as posted on the school website.
HIS Mission Statement
We provide international learners with opportunities to pursue academic and personal excellence within a caring community.