Upper School Newsletter November 14, 2022
US production: ORPHAN TRAIN

UPCOMING EVENTS

November 25 Professional Inservice

- (no school)

November 14-18. Interviewing Workshop

- 3:30-4:30

November 26 Christmas Tree Lighting

- at Four Seasons Hotel

December 2 Christmas Tree Lighting

- at Hotel Intercontinental

December 2-3 Lower School Production

- Seussical

December 4 Winter Fair

December 16 US Winter Arts Night

December 22 Winter Chill Out (STUCO)

December 23 End of Semester 1

January 30 Start of Semester 2
A NOTE FROM ADMINISTRATION
Mr. Fursey Gotuaco

Upper School Principal

MEDALS

'Gold medals aren't really made of gold. they're made of sweat, determination, and a hard-to-find alloy called guts.' Dan Gable

'I am building a fire, and everyday I train, I add more fuel. At just the right moment, I light the match.'

Mia Hamm
Medals! We want them! And we got them!! But what do they really mean?
We all know that the metal or plastic they are made of is nowhere near as valuable as what they mean to us emotionally. Every medal around a student's neck is a symbol of personal triumph. For every trophy a team holds up, there is a story of teamwork, sacrifice, and commitment. Our athletes, singers, academians, and orators walk away with more than just a ribbon.. They walk away with a sense of accomplishment and a life lesson that no one can ever take away from them.
At HIS, we know the value of valuing the journey. We aim for excellence, no matter the arena. We take pride in fighting through the challenges. We find the redeeming qualities of sweat, tears, and even sometimes blood. Oftentimes, we even consider these things a mark of success... a badge of courage... a source of pride. Each step they take, each rehearsal, each serve, each kick, each shot, each performance serves as an opportunity to test ourselves. And sometimes, the harder the game, the sweeter the victory.
The same can be said for every opportunity in a classroom. Each assignment, each project, every assessment is an opportunity to test ourselves. These moments are critical to teaching our students that the journey matters. A medal without overcoming an opponent (even ourselves) will never mean as much as crossing the finish line of a race or taking your bows on opening night of a production. And neither will getting an 'A' on a project for which we did not invest ourselves.
This past week, we had students demonstrating excellence on the soccer pitch, in the swimming pool, and on the theatre stage. ALL STUDENTS WERE INCREDIBLE! They faced their challenges as individuals and as teams... on top of doing all their academic work. No matter their age or arena, they represent the indomitable spirit of being an HIS Dragon. Let us not only celebrate the win but let us also celebrate the hard work, for it is in the hard work that they truly learned who they are and what they can be.
SPEAKING OF WINNING... HIS HAS WON ANOTHER ACCOLADE OF EXCELLENCE!!!
We have been honored as one of the LEADING INTERNATIONAL SCHOOLS IN CHINA by the Educational Insight Team of Newsweek Magazine!! Read more about it by clicking on the button below.
ITS A GREAT DAY TO BE AN HIS DRAGON!!!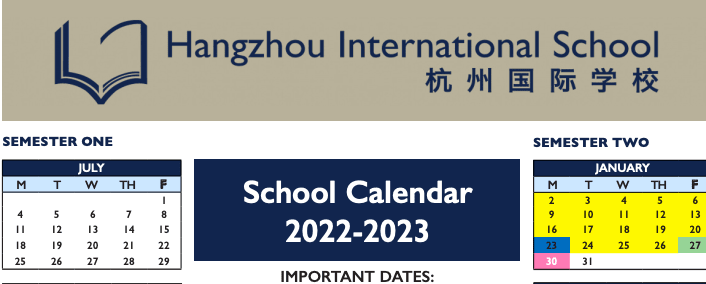 | | |
| --- | --- |
| HIS is doing great things and being noticed!!! Click on the button below or scan the QR code to see what they're saying about your HIS Dragons! | |
Leading International Schools in China
We are thrilled to once again have HIS nominated and endorsed as one of the Leading International Schools in China by the Educational Insight Team of Newsweek Magazine. Over the years, HIS has received numerous commendations for its outstanding programs and quality of instruction, especially for its IB Programmes, and we are so pleased to have the entire school recognized for its leading mission, facilities and commitment to international education.
Congratulations to the Upper School Dragon Players, for the fantastic performance of "The Orphan Train" by Aurand Harris.

Cast, crew, and directors did a wonderful job, and everyone in the audience enjoyed! #GoHISDragons!

You can look at the photos by scanning the QR code above:
Congratulations to the HISAC Middle School Girls Soccer Team, Champions!
| | |
| --- | --- |
| | Last Saturday our Middle School Soccer Teams participated in the HISAC tournament with other international and bilingual schools in Hangzhou. Hosted by Huili Bilingual and Wellington International College, Hangzhou, the tournament was full of exciting games. |
Thank you, HIS players, for showing good skills and attitude, and to the "Dragon Fans Club" that didn't stop cheering and showing why HIS is an amazing international community! #GoHISDragons!
You can look at the photos by scanning the QR code above.
PAFA Autumn Walk and Picnic Lunch 2022
A beautiful day in Hangzhou, for the PAFA "Autumn Walk & Picnic". The weather at West Lake was perfect for everyone to walk around with a warm day, few clouds in the sky, and a cool breeze. At the walk parents shared stories about life, career, experience in Hangzhou, and advice in families and children's topics. It was great seeing new parents learn more about the school and returning parents mingle with each other.
After the relaxing walk, we all ended at the Shangri La Westlake Hotel lawn. There, surrounded by gorgeous, luscious trees, we all enjoy a nice picnic with delicious food, all well-prepared by the Shangri La experienced chefs.
Thank you to everyone who attended the event, and a big shout out to Shangri-La West Lake, his General Manager and team, for the wonderful support setting up. Stay tuned for our next event!
HOLIDAY GREETING CARD COMPETITION
Grade 1 to Grade 12
Through the last years HIS GIN club has been hosting a project called "Holiday Greeting Card", a drawing competition, that not only encourage our students to express their festive spirit, show their artistic skills, but the competition of the project helps us to fundraise for the many projects with sponsor to support to make this community better.
We would like to invite students from G1 to G12 to enter the Global Issues Network Holiday Greeting Card competition. Please, encourage your children to participate.
GIN club will be delivering copies of the submission form to Grade 1-12 classesthis week, but they can also get one form with Ms. Andrea.
Students need to return their forms no later than November 14th.
No late submissions, or out of the format and media required, will be accepted.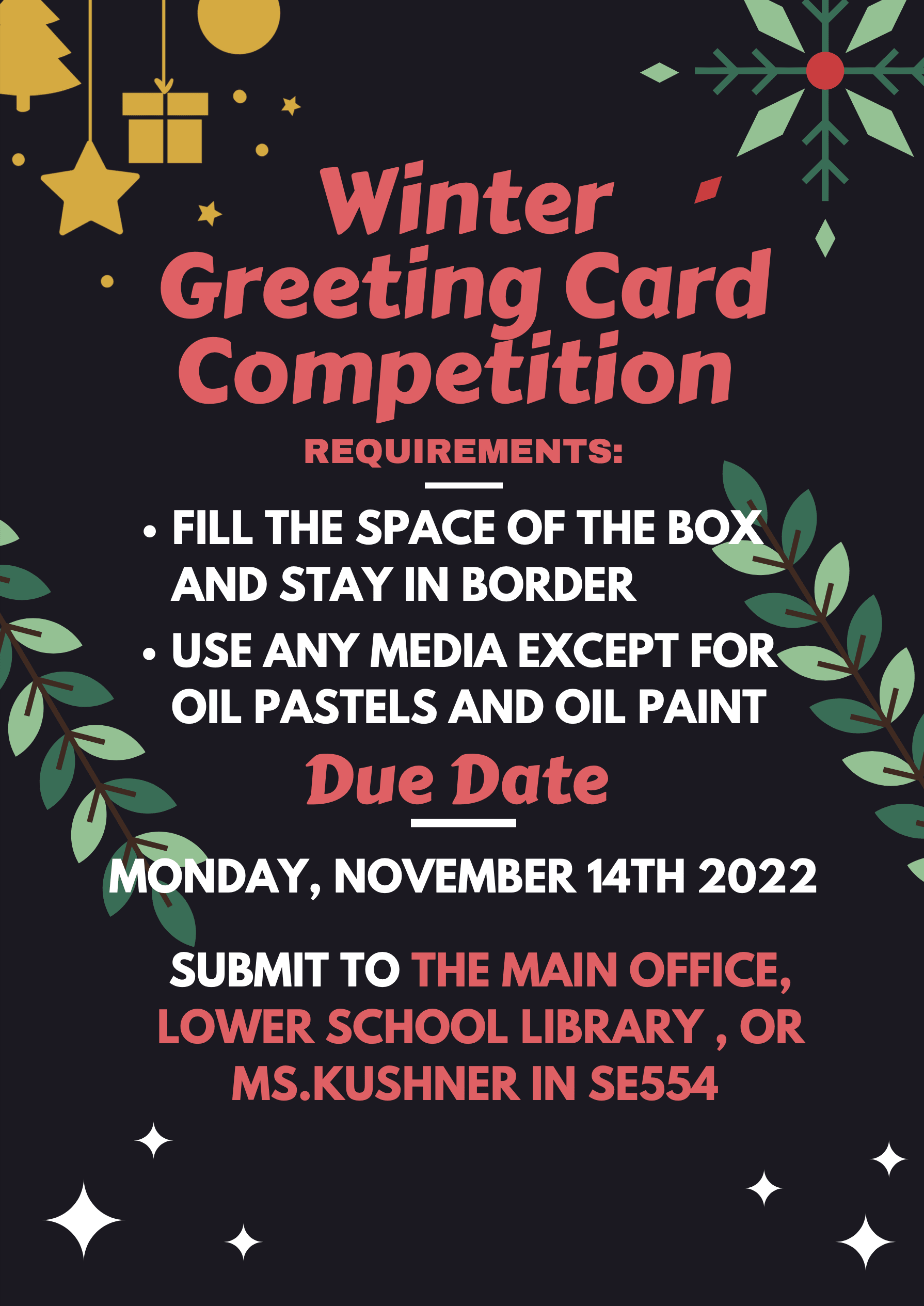 HIS Tree Lighting Choir and Strings Ensemble Performances
It's that time of year again! The HIS Tree Lighting Choir and Strings Ensemble will be performing to celebrate the official lighting of their Christmas tree at the Four Seasons and Intercontinental Hotels. Here are the dates for these evening events:
Four Seasons - Saturday, November 26. This is a traditional Gala Charity Event to fundraise the Carnation School for Children with Special Learning Disabilities, and our HIS Christmas Choir and Orchestra is really proud to participate to give back to the community. Tickets must be purchased in advance by scanning the QR code in the poster, and include a free flow of the drinks and food (Limited Tickets for the event)
InterContinental – Friday, December 02 (Free – no ticket needed)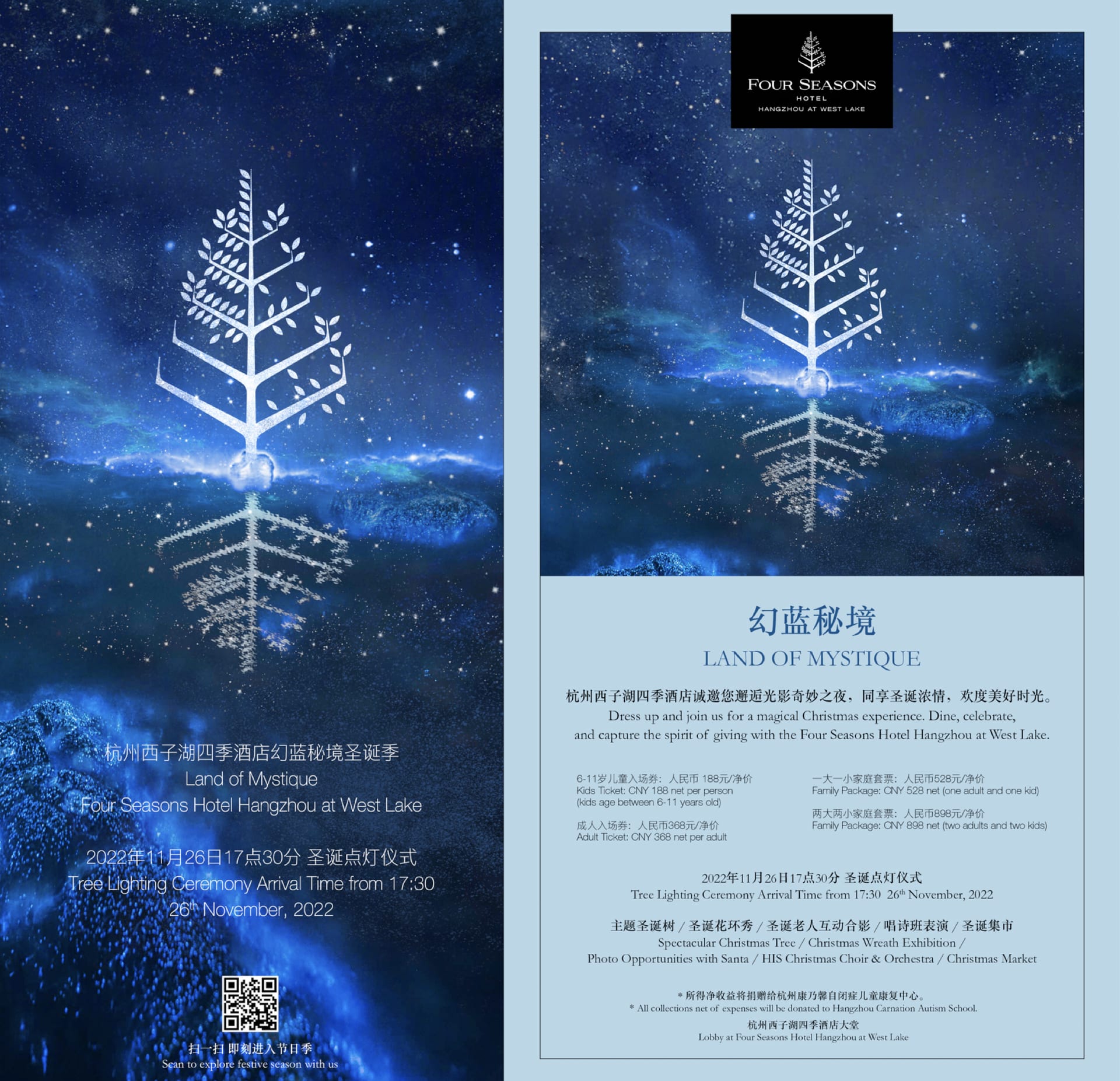 GIN Club – Support HIS GIN Club Projects in the community while giving a special gift during the festive period!
You can order your Advent Calendar made with a mix of imported chocolates, by scanning the QR code on the poster.
Tomorrow, Tuesday, November 15 is the last day to order!
Orders will be distributed by November 28th.
Individual Studio Photos are available to see and order!
Individual Studio Photos are available to see and order! Following Dave's Studio recent visit to take school photographs, you are able to see the photos and if you wish, order online directly with them by scanning the QR Code below. If you have questions, you can contact them by email: davesstudioinfo@qq.com or by scanning their WeChat contact below:
Instructions in the Ordering Guidelines Poster below
Hello students and parents!
HIS is proud of our strong tradition of college counseling. We are committed to not only giving our students the best education possible while here with us in Hangzhou but we also work to insure that they find the right fit university for life after HIS. These decisions are not always easy.
At HIS, we help each student find the exact right fit for their personality and their choice of study. This year, we have decided to help our students do 'a little research'...
To this end, we have decided to spotlight excellent schools from around the world that may not have heard of before. Please take a moment to see if any of these schools might pique your interest. If you have any questions, please feel free to contact our any of our College Counselors.
We encourage students to contact one of the university counselors with any questions about university entrance requirements.
Ms. Iris Zhang iriszhang@hisdragons.org.cn
Mr. Fursey Gotuaco furseygotuaco@hisdragons.org.cn
Dr. Aaron Ayers aaronayers@hisdragons.org.cn
Dr. Monica Prieto monicaprieto@hisdragons.org.cn
Dr. Ryan Beddows ryanbeddows@hisdragons.org.cn
UPPER SCHOOL ATHLETICS
Middle School Soccer – HISAC Tournament
On Saturday 12th November our Middle School Soccer teams participated in the annual HISAC tournament hosted at Wellington College Hangzhou. The HIS Gold Dragons competed against teams from:
Huili School Hangzhou / Wellington International College Hangzhou (Combined team)
Hangzhou Dipont School of Arts and Science / Kings College International Hangzhou (Combined Team)
BASIS International School
Wahaha International School
The players were faced with an unseasonably hot day and did extremely well to play out their 5 matches during the day under very trying conditions. The girls team made it to their final against Huili School Hangzhou and despite having lost to them earlier in the days preliminary matches 1-0, reversed that result with a convincing 3-0 victory during which they played composed Soccer which allowed them to control play for much of the match and produce regular attacks on the opposition goal. All 9 players made valuable contributions during the day and kept improving and responding to feedback and challenges set by coaches. Grade 6 student Jiyu Kim was one of our stand-out players, scoring a hat-trick of goals in the final, and a total of 10 goals during the day's 5 matches. This is the 3rd consecutive win for our girls in this tournament, having also won in 2019 and 2020 (2021 was cancelled). Our boys team played in a very competitive 5-team competition and could consider themselves very unlucky to have missed out on their final based on a countback and head-to-head loss earlier in the day. They finished their day with 2 wins, 1 loss, and a 3-3 draw against the tournaments eventual winners. Congratulations to all our players and coaches for representing our school with determination and sportsmanship through the day. Huge shout out also to our travelling Dragon Cheer Squad who supplied our players with parochial vocal support and cheering, and some delicious food and refreshments to keep players and coaches energized throughout the day. Our season continues with practices each Monday and Friday with our Winter Classic Tournament here at HIS on Saturday 17th December bringing the season to an end.
Varsity Basketball Season
Varsity Basketball season officially started last week with 35 boys and 23 girls registered for the upcoming season. Practices will be each Monday and Friday from 3:30-5:00pm, with Wednesday practices incorporating a Strength and Conditioning Session from 3:30-4:30 followed by Basketball practice from 4:30-5:30. As well as some after school fixtures, the teams are preparing for HISAC tournaments on 26 Nov (Boys) and 10 Dec (Girls), as well as the Nanjing Invitational Tournament on Dec 3 and the season-ending ACAMIS tournament in February. I'm excited to announce that should the Gold Division ACAMIS Tournament in Beijing not proceed due to travel/COVID restrictions, HIS will be the host of the 2023 ACAMIS Tournament featuring schools from Zhejiang and surrounding provinces which will be an amazing event for our student athletes and community at large here on our new campus.
UPCOMING MATCHES IN NEXT 2 WEEKS
MIDDLE SCHOOL ULTIMATE FRISBEE @ HIS
Tuesday 15th November – From 4:00pm
HIS vs Huili School Hangzhou / Wellington International College Hangzhou (Combined team)
AQUATICS
Congratulations to all 123 Golden Dragon swimmers who participated in the Shanghai Swim League Round 2 Swim Meet at The Wave. It was a great and rewarding day for all, with a lot of great swims and many achieving a new personal best. The meet would not have been possible without all the parents, faculty, staff, coaches, and student-athletes, who volunteered (endured the warm pool deck temperature!) Thank you.
The first swim meet using a full six lanes with the new timing system was a success, and we are looking forward to the 2022 Hangzhou International Youth Swimming Open Championship this Sunday, November 20, 2022.
SSL Round 2 Swim Meet Photos
https://live.photoplus.cn/live/pc/24828750/#/live
SSL Round 1 Certificates
Printed certificates are available at the Aquatics office.
SSL Round 1 Certificates - Age-Group
SSL Round 1 Certificates - Individual and Relay
2022 Hangzhou International Youth Swimming Open Championship
Date: Sunday, 20th November 2022
Location: No. 181, North Huancheng Road, Hangzhou Swimming Pool
Participants: By Invitation
Cost: Registration fee and Bus cost paid by HIS
Reminder: Parents are not permitted to attend this event as spectators, but a Livestream will be available to watch online. Invited swimmers can make their own transport arrangements or travel on the bus provided by HIS. If you are making your own transport arrangements to/from the location, please notify the coaches so we can make appropriate bus bookings.
Upcoming Events:
Nov. 20 – 6th Hangzhou International Youth Swimming Open Championships 2022
Nov. 26 – Dulwich College Suzhou Invitational Swim Meet (TBC)
Dec. 3 – HISAC Round 1 Postponed Meet
Dec. 10-11 – 2022 Swim Cloud Junior International Swimming Championships
Dec. 17 – Santa Splash Swim Meet
Email swimming@hisdragons.org.cn for inquiries, and visit the Aquatics Swim Meet Calendar webpage for updated events.
Fantastic Round #2 of the Shanghai Swim League at The Wave!
A good opportunity for our Dragon Swim Squad that ended with many smiles, personal best times, and a good experience. Thank you, coaches, swimmers, parents, and volunteers!
You can look at the photos by scanning the QR code below:
International Baccalaureate Diploma Programme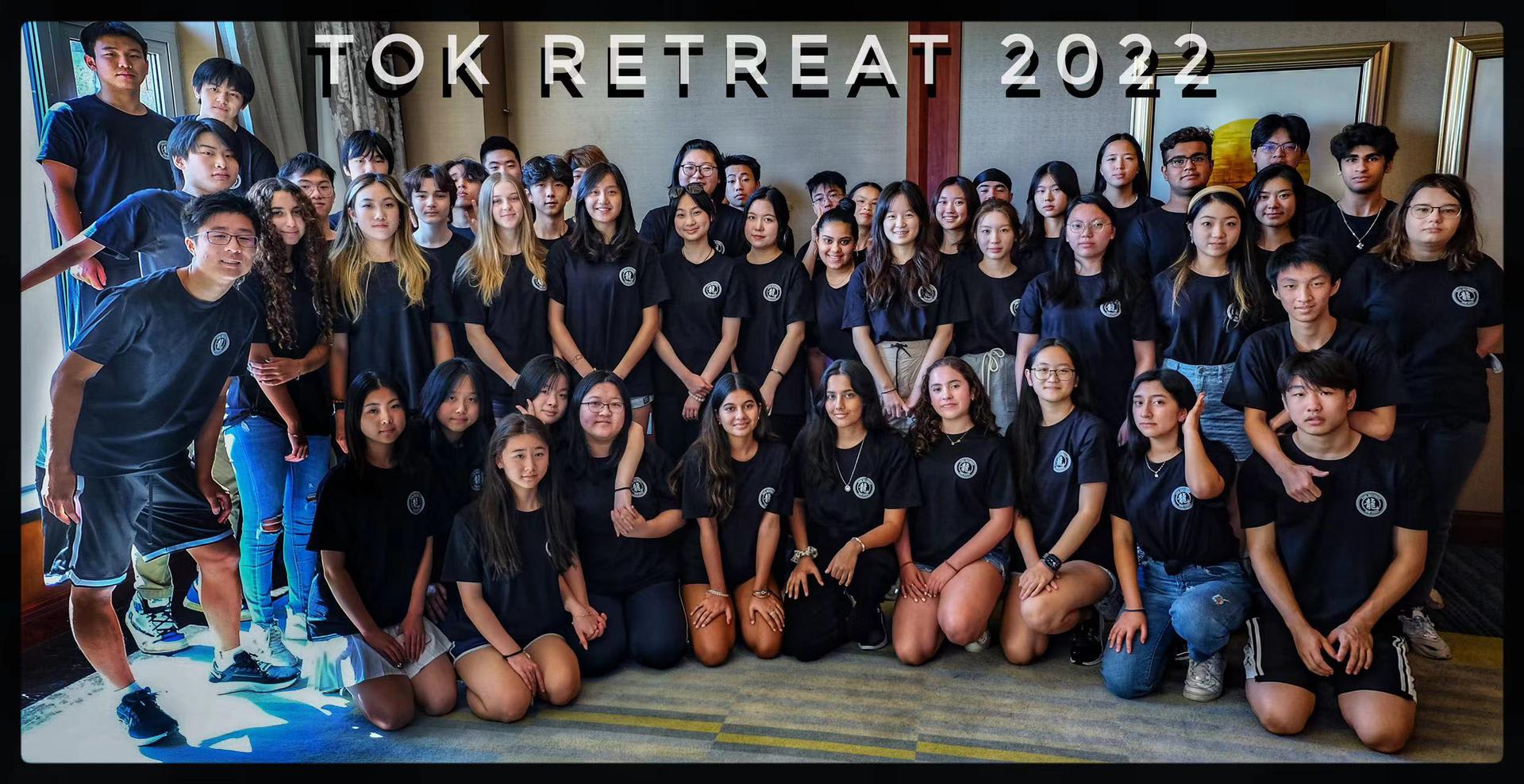 Terry Strombeck
TOK/DP History Teacher
In the October 31 TOK comments you were introduced to knowledge learned from our senses: 'empirical knowledge.' Sometimes we can 'know truth' through seeing, tasting, touching, smelling, and hearing. As an example, we can judge the truth of whether the fruit is an orange by using our senses. However, it can equally be said that our senses simply bring us data- senses do not by themselves make judgements of whether a claim is true or false or whether a an action is good or not. Other 'tools' are needed to interpret the data brought by our senses.
Over the weekend there was an artistic performance by our students (Orphan Train) and there were many comments from the audience about how good the performance was. Certainly the people used their senses in order to experience the play but actually the sensory data was run through a filter to interpretation. One way we interpret sensory data is through another 'way of knowing:' emotion. In the case of the school play, clearly the audience enjoyed the sensory experience. Emotions are essential in making judgements concerning knowing. The making judgments in the arts - literature, drama, music, visual arts, and other artistic forms - leans on emotions as a way to interpret artistic data and to make judgements of what is 'correct.'
Can you imagine enjoying the arts without having any emotion? Do other subjects ask students to use emotion as a way of knowing the truth? Yes, in fact some other subjects benefit from emotional reactions. For example, it is argued that to really understand History an emotional reaction may be required. Can you think of other subjects in which emotion is a useful tool for gaining knowledge?
DEADLINES FOR DP 2 (IAs & EEs)

The three F's of Positive Parenting
When it comes to parenting there is no one way that is best. There are many parenting styles and, from my experience, parents are always trying to do their best. Families are so different and that is why there is not one single method. However, these three guiding principles are a simple idea to keep in your mind.
Firm – this involves having very clear boundaries and consequences for behaviors. Despite what they say, children actually need firm boundaries. Rules and boundaries help children make sense of the world.
Fair - Consequences should always be logical. They should match the behavior. For example, if a child doesn't put away their computer when they were supposed to then they might be have less time to use it on the next occasion. Consequences don't work when they are overly harsh. They just need to make logical sense and the student needs to know about it beforehand.
Friendly – this is a difficult one for parents because it is hard for parents to remain friendly when children are upset. Connection before correction. Remain calm when giving consequences. Remind the child that you didn't like the behavior they did, but you still like them.
If you have any questions or worries about your children please contact Dr Ryan be email ryanbeddows@hisdragons.org.cn
Student Leadership is a priority here at HIS. Each week, we will spotlight a student leader and give them an opportunity to tell you what they are doing in their clubs, sports, and activities.
Yuhan (Alice) Wu
Model United Nations
When I was in sixth grade, I joined MUN mainly because my mom forced me to...
To be honest, it was a really unbearable few weeks at first because I had no idea what was going on and what to do. I was surrounded by high schoolers that were much more experienced than I was. The only thing I knew was that United Nations was a global organization, and that was all. I didn't know a single procedure in Model UN and had no idea what an opening speech was. But fortunately and gratefully, I got a lot of support from teachers and other experienced members, and I was able to learn so much in the few weeks before my first conference.
So that was what my first year in MUN was like, filled with mistakes, laughs, and eventually, improvements. Throughout my MUN journey, I have grown from a brainless sixth-grade newbie to a hopefully experienced MUN eighth-grader. I not only gained so many valuable friendships but also acquired a new skill in life that will inevitably lead me to greater things in the future.
MUN means so much to me now that I can confidently say it is a huge part of my academic life. I have improved my confidence, self-esteem, cooperation, and public speaking skills by attending MUN over these past three years. And yes, I'm not gonna lie, it can be really difficult at first because MUN is complicated and formal. However, the feeling of satisfaction and happiness when your resolution passes and when you are awarded the 'Best Delegate' award makes all struggles and hardships disappear.
The MUN family has grown over the past few years, and our school currently have some great and experienced member right here in this club. So, if you want to improve your public speaking skills or simply want to make new friends, join MUN because I'm sure it will change your life as much as it changed mine.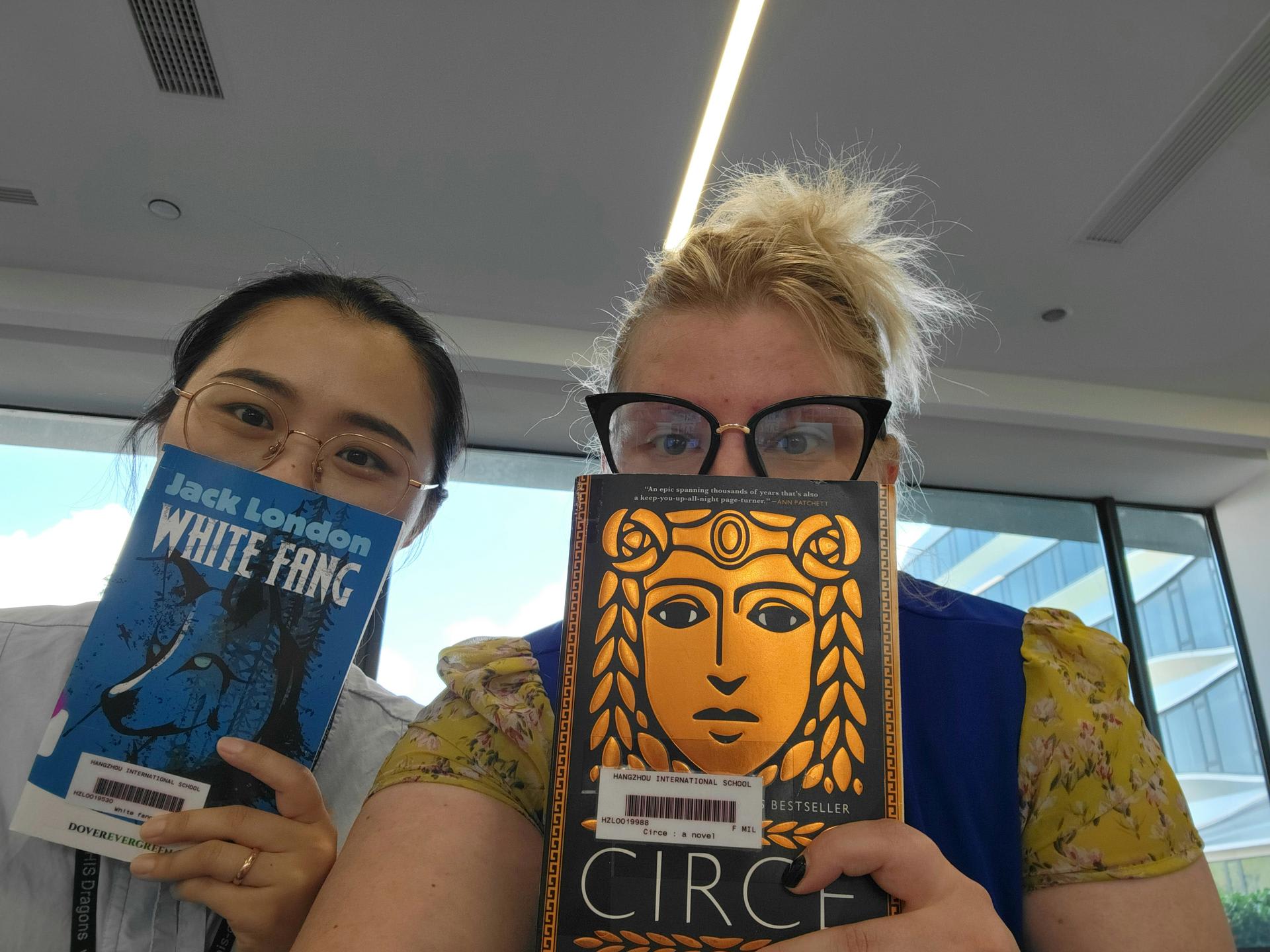 Sara Freeman
Newsletter – Upper School Library
NOVEMBER 14th, 2022
Dear Parents,
We have finished cataloging the new books from our overseas order, and the US students are excited! Here is a photo of our beautiful new arrivals shelf:
You will be happy to hear that we have finished creating reading lists for a few subjects and topics, including these new books and PHE. You can access them on our Oliver library site (insert this link here: https://oliver.hisdragons.org.cn/oliver/home?corporationAlias=HangzhouInternational). We will keep adding lists as the teachers give them to us.
We're experimenting with how best to engage our older students in the library because DP students are often much busier than MYP kids. So it's hard to get them to sit down and read or even look at a book when they'd much rather spend their 10-minute break getting a smoothie from the café or chatting with their friends. Next week I'll share some strategies we've been trying to get the older students interested in reading for fun.
See you at the library!
Ordering Uniforms or School Merchandise
Parents can go to following link and look at the uniform web page (https://www.his-china.org/support/dragon-shop).
Parents can place an order with Nancy in the Dragon Shop (dragonshop@his-china.org) by email or by calling the school directly (Tel# 8669-0045 X109) during office hours (Monday-Friday 7:45am - 11:30am and 12:30pm - 4:30pm).
Also parents may make an appointment to go to the Dragon Shop between 3:45pm – 4:30pm when the regular school day is over.
Older students may come to the Dragon Shop to select sizes and purchase uniforms if they have time before or after school during open hours.
Payment may be made through AliPay or by giving students cash.
You can choose from the following options to receive uniform orders:
1. Give items directly to students
2. Wait for pickup at the school gate
3. Deliver home 12RMB pay on delivery fee.
Middle School Uniform Guidelines 6-8
Middle Schoolers should wear tan shorts, trousers, or skirts and a navy blue polo shirt (short or long sleeved) with the HIS book logo. A navy fleece or cardigan sweater with the HIS logo or other approved outerwear such as the HIS hoodie sweatshirt can be worn in the cooler weather. All students must wear laced shoes.
High School Uniform Guidelines 9-12
High Schoolers should wear tan shorts or trousers, or plaid skirts (girls only) and a light blue Oxford cloth button down short or long sleeved short with the HIS book logo. A navy fleece or cardigan sweater with the HIS logo or other approved outerwear such as the HIS hoodie sweatshirt can be worn in the cooler weather. All students must wear laced shoes.
Students will be asked to remove outerwear (coats, hoodies, sweatshirts, etc) in lessons unless they carry the HIS logos. Students who are cold will be invited to go to the Dragon Shop to purchase acceptable HIS items.
Dragon Shop Winter Merchandise - Stay warm and comfy!

The hoodies and fleece below are available to buy at the Dragon Shop.
With Covid 19 cases appearing locally, parents are reminded to keep an eye on Managebac and WeChat for any updates. If students' health codes are green and the child is healthy, campus remains open.
Parents are respectfully requested to keep ill students at home until they are recovered and ready to participate fully in lessons.
COVID VACCINE UPDATE:
While it is not required for HIS students to be vaccinated, if parents wish to get the vaccine for their children, the information below contains the most up-to-date clinic address and times:
Students (aged 3-17) can be accompanied by a parents/guardian to No. 368 Liu He Road, Binjiang to get the vaccine.
Address: 杭州市滨江区六合路368号海创基地南楼 滨江主舱临时接种点
Phone #: 0571-56234087
Students (aged 3-17) have to be accompanied by one of the parents/guardians, but must also take:
Passport
Police registration
Guardian's Passport
Schedule: Monday to Sunday, 8:30am to 6:30pm
**Please note that these details can change with very little notice. You should call the clinic ahead of time to confirm that the information above is correct. **
See the updated lunch menu weekly and monthly as posted on the school website.
HIS Mission Statement
We provide international learners with opportunities to pursue academic and personal excellence within a caring community.