A NOTE FROM ADMINISTRATION
Mr. Fursey Gotuaco

UPPER-SCHOOL PRINCIPAL

EXCELLENCE

"STAY COMMITTED TO YOUR DECISIONS BUT FLEXIBLE IN YOUR APPROACH" Tony Robbins

"COMMITMENT UNLOCKS THE DOORS OF IMAGINATION, ALLOWS VISION, AND GIVES US THE RIGHT STUFF TO TURN OUR DREAMS INTO REALITY" James Womack
At HIS, we are committed to inspiring kids to excel. Some students find their groove very quickly and they keep running their race. But others might have to try a few new things before they find their 'zone'. And that's okay. We have teachers, coaches, and sponsors with all kinds of experiences who can help kids find what they do best. It might be athletics, fine arts, math, writing, or maybe a leadership role. We meet students wherever they are at and we help them find their path. And when they do find what they do best, we encourage them to commit to their goals in the pursuit of excellence. There may be challenges along the way and there may even be setbacks. But if we are committed to finding the best version of ourselves then nothing can stop us from achieving success.
2 examples of this pursuit of excellence are our CCAs and our MUN Club. For many, our after school Co-Curricular Activities are the perfect opportunity to try a new activity. It might be Ping-Pong, Cooking, or maybe even Public Speaking. We encourage students of all ages to explore something new. We support all students to pursue what they do best and strive for excellence. We even champion those students who choose a path of leadership, kindness, and generosity by starting their own activities and directing other students.
Please note that registration for the 3rd cycle of CCAs is from Tuesday February 28th to Saturday, March 4th at 6pm. If you have any questions please contact our Athletics and Activities Director, Filipe Nogueira - filipenoegueira@hisdragons.org.cn.
The second example of commitment are our students in Model United Nations (MUN). They choose to raise their bar to that of the world stage and global issues. Please read the article below written by our MUN sponsor, Mr. Matt Hamilton.
HIS MUN (Model United Nations) Club News
HIS MUN Club High School delegates look forward to attending Concordia International School Shanghai elite CISSMUN conference. This will take place Saturday and Sunday, March 18-19. They have been preparing with commitment, hard work, and enthusiasm, meeting at least once a week with their peers and advisors.
Furthermore, HIS MUN Club Middle School and High School students will participate in the Suzhou Singapore International Schools SUZMUN conference Saturday and Sunday, April 15-16. Students in grades 6-10, with or without experience, interested in participating in HIS Model United Nations Club are invited to attend our after-school sessions Thursdays in the library after school. It is never too late if you have the interest, time, and commitment!
We will be hosting again, in person, our West Lake Model United Nations simulation this May 13-14. It is around the corner, and you still have time to join!
For more information, contact HIS MUN Club advisor Mr. Hamilton at: matthamilton@hisdragons.org.cn
At HIS, we are committed to helping each and every kid to find their 'spotlight'. We will continue to provide opportunities and support for every student to find the best version of themselves. I hope you continue to enjoy the journey with us. Please remember to read over the re-enrollment information below.
ITS A GREAT DAY TO BE AN HIS DRAGON!!!
2023-2024 CALENDAR DATES
Semester I: August 23 (Wednesday) - December 15 (Friday), 2023
Semester II: January 09 (Tuesday) - June 21 (Friday), 2024
Re-enrollment Information 2022-2023
The time has come for us to open our re-enrolment process for the 2023-2024 school year. Tomorrow Students will bring home a printed copy of the 2023-2024 School Year Re-Enrolment Contract. Please, read, complete, and send back to the school. Please, see details in the posters.
A Big Thank You to You All!
PAFA coffee morning -RSVP-
Parents, please join us for a joyful morning this week
Thursday, March 02
We hope that during this coffee morning you have an opportunity to meet the new HIS parents and catch up with the returning parents, while you can learn more about the HIS community, and the opportunities to connect by grade level!
Details and QR code to RSVP are in the poster.
If you have any questions, please contact Ms. Andrea.
PAFA Spring Lunch
-March 15-
Join us! Let's welcome the spring season in great company, enjoying a nice meal, and making a flower arrangement! Scan the QR code to register.
SLOW SMOOTH SAFE
With our move to our new campus, we have had an increase in the number of students who ride our buses and the number of buses. But our commitment to student safety is still a priority. Additionally, it is also our goal to give our students a welcoming experience that allows them to work while commuting to school or returning home.
We have reminded our drivers and monitors:
- Drive Slow: We would rather buses arrive a little late to ensure the safety and comfort of our students. The routes are fixed and the drivers do not need to speed or be inventive in choosing a route.
- Drive Smooth: We realize that many of our students spend 1-2 hours a day on the bus. We want the kids to be able to read, study, and talk without being jostled.
- Drive Safe: There is nothing more important to HIS than the children on these buses. Our drivers are reminded that they have this immense responsibility to our families and communities. To this end, we see no reason for any bus to break the PRC driving laws for any reason.
If you see anything that is a cause for concern, please contact our transportaition coordinator, Tracy Zhu at TracyZhu@hisdragons@china.org.cn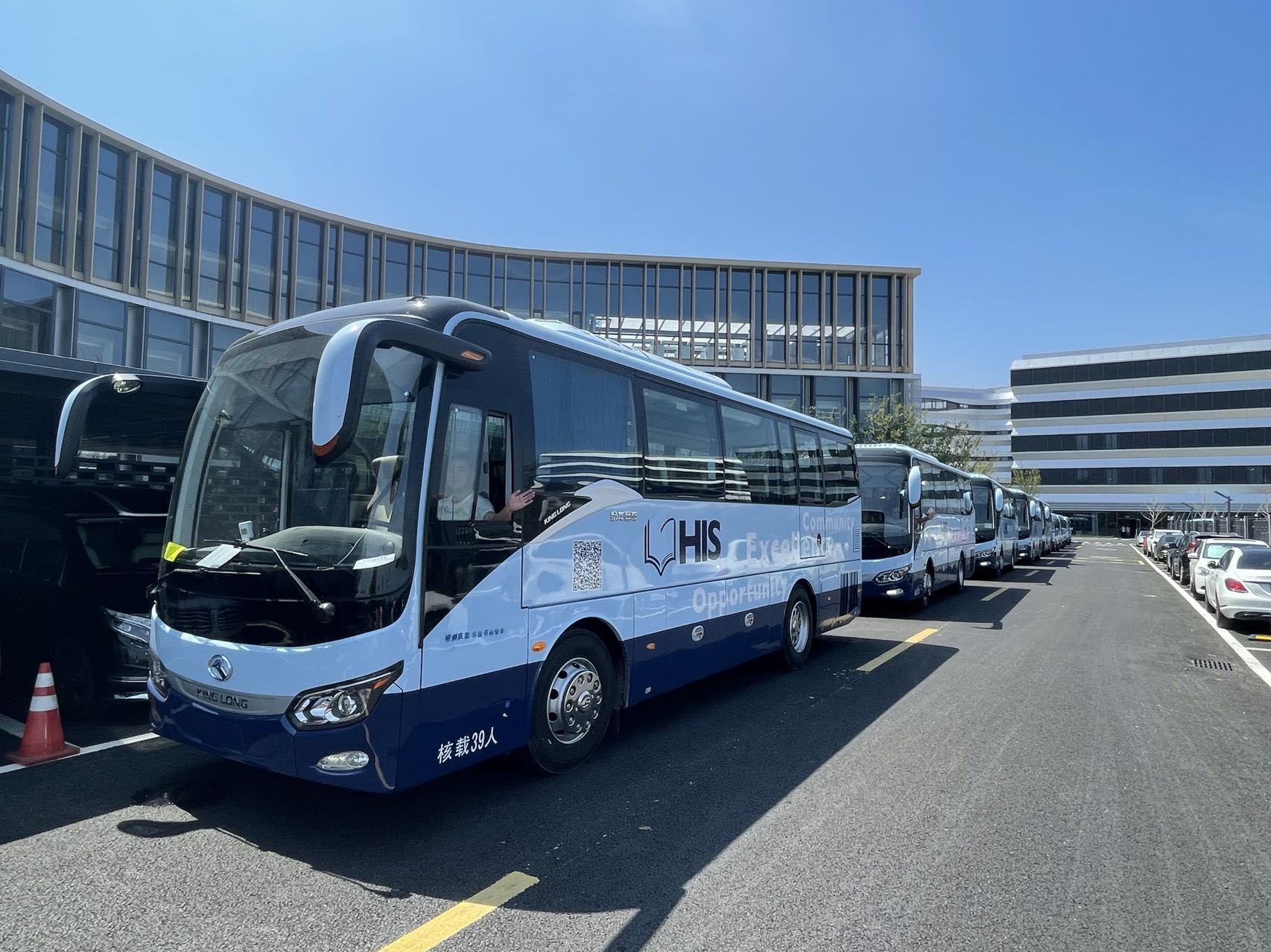 HIS International Day!
-Save the date, Saturday, April 29-
What is International Day?
Is an HIS traditional event at open to HIS students, parents, faculty, and staff members, and the wider HIS community. During the event, we all represent our cultural backgrounds participating in the "Parade of Nations", followed by the Dragon and Lion Dance, traditional performances, activities, food from all over the world, and much more. This year we will be celebrating our 20th anniversary as well!
Please, if you would like to organize as a country and participate in any way to celebrate your cultural background and community (traditional food, share traditional games, perform on stage, share celebrations from your country), please contact Ms. Andrea Stubbs.
Fine Arts Head of Department, Brian Vincent

Guest Contributor Janet McGifford, MYP/DP Art Teacher
HIS Social Media.
Follow us and subscribe to our channels!
#GoHISDragons!
On March 2nd, we will be hosting our 2nd COLLEGE INVITATIONAL.
We will focus on Hong Kong universities. These will be zoom meetings that parents and will be able to join.
SEE YOU THEN!!!
HIS SPRING INVITATIONAL COLLEGE CONFERENCE
---HK Edition!---

HIS College Counselors are inviting you to our
Spring College Conference!
On Thursday, March 2nd, from 9:00-11:55am, HIS have arranged for 4 top Hong Kong Universities to give a virtual presentation and the Hong Kong University Summer Institution will come to our campus to give a face-to-face introduction about their amazing Summer Programs!
All students and parents are welcome to join on campus or online (Sign Up Needed)!!
Join us to hear what these universities have to tell our students and families.
We understand some interested students may have classes on that morning, please remember to sign up using the following link so we can let your teachers know you will be attending college conference instead of their classes.
(Parents also need to sign up for entering the campus)
Sign up here: https://forms.office.com/r/ujG167r7Qb
Location: SE453, Main Building
If you cannot make it, you are also welcomed to join the conference online via Zoom - https://us06web.zoom.us/j/85109189562
Meeting ID: 851 0918 9562
Our schedule is:
9:00-9:25 The University of Hong Kong (online)
10:00-10:25 City University of Hong Kong (online)
10:30-10:55 Hong Kong University of Science and Technology (online)
11:00-11:25 The University of Hong Kong Summer Institution (in person)
11:30-11:55 The Hong Kong Polytechnic University (online)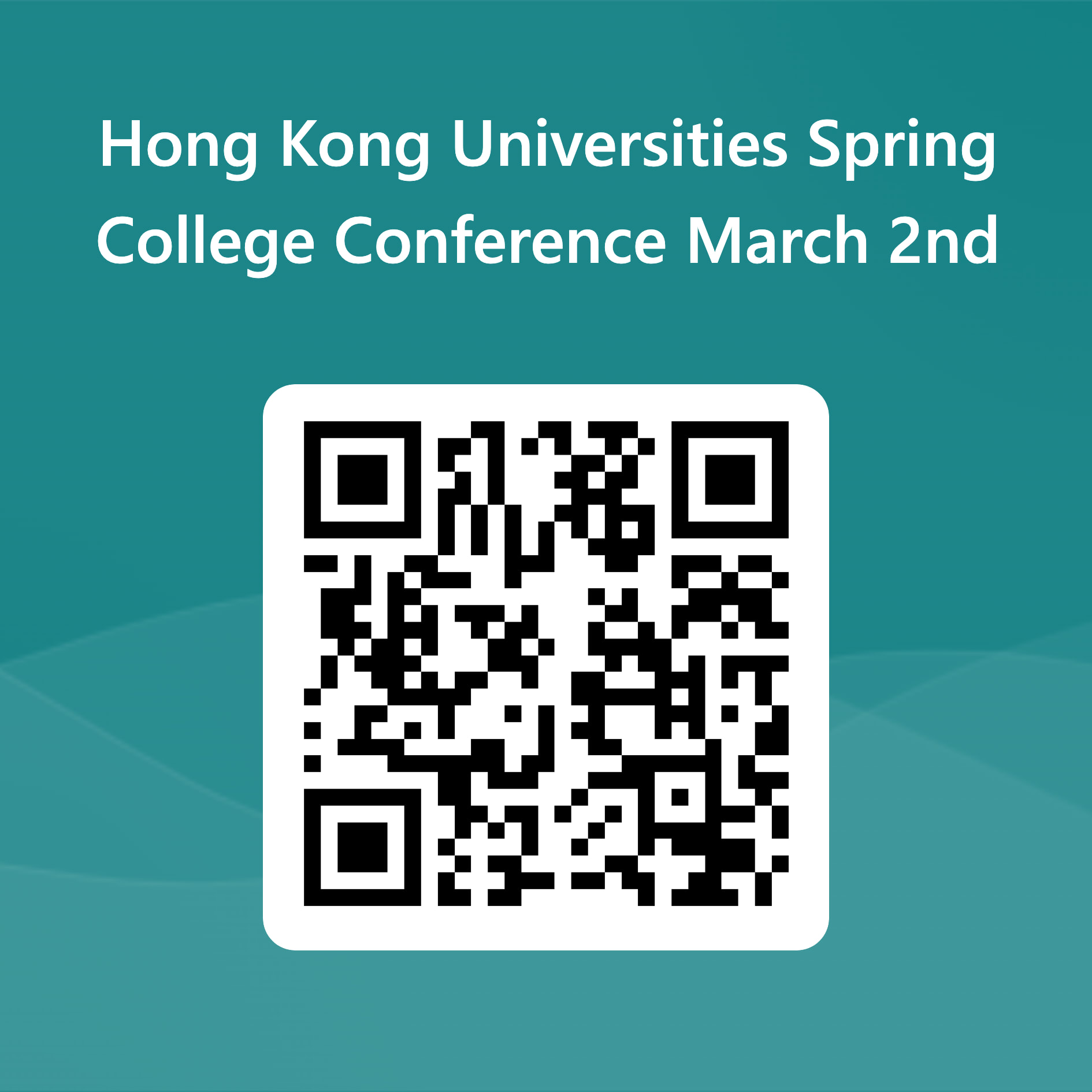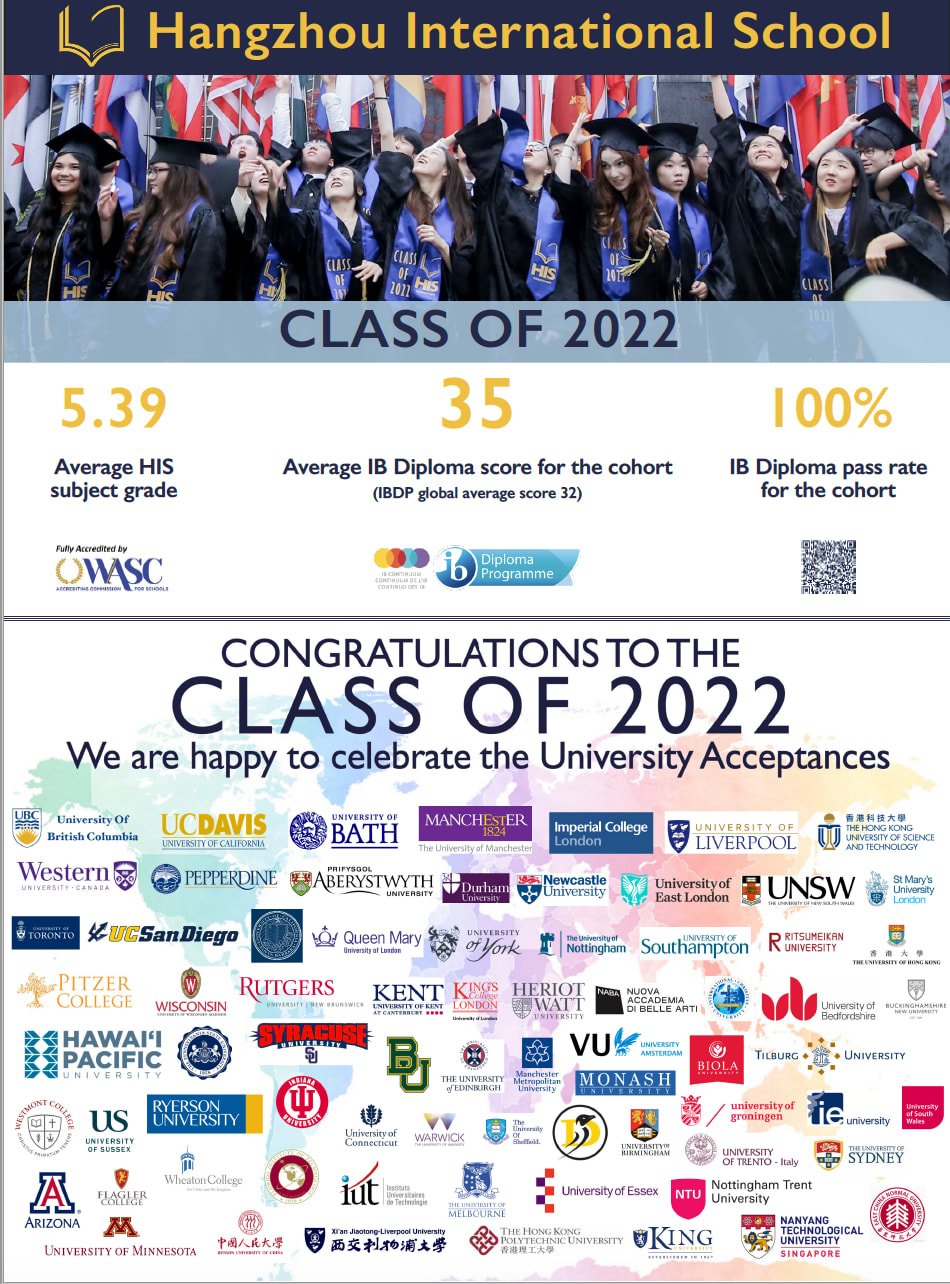 Hello students and parents!
HIS is proud of our strong tradition of college counseling. We are committed to not only giving our students the best education possible while here with us in Hangzhou but we also work to insure that they find the right fit university for life after HIS. These decisions are not always easy.
At HIS, we help each student find the exact right fit for their personality and their choice of study. This year, we have decided to help our students do 'a little research'...
To this end, we have decided to spotlight excellent schools from around the world that may not have heard of before. Please take a moment to see if any of these schools might pique your interest. If you have any questions, please feel free to contact our any of our College Counselors.
OUR COLLEGE ACCEPTANCES THUS FAR
ARIZONA STATE UNIVERSITY
CARDIFF UNIVERSITY
CASE WESTERN RESERVE UNIVERSITY
CHINESE UNIVERSITY OF HONG KONG
CITY UNIVERSITY OF HONG KONG
EMORY UNIVERSITY
HONG KONG BAPTIST UNIVERSITY
HONG KONG UNIVERSITY
HONG KONG UNIVERSITY OF SCIENCE & TECHNOLOGY
HONG KONG POLYTECHNIC UNIVERSITY
KINGS COLLEGE OF LONDON
LANCASTER UNIVERSITY
LOUGHBOROUGH UNIVERSITY
MCMASTER UNIVERSITY
MICHIGAN STATE UNIVERSITY
OHIO STATE UNIVERSITY
PENN STATE BEHREND
QUEEN MARY UNIVERSITY OF LONDON
UNIVERSITY OF BIRMINGHAM
UNIVERSITY OF BRISTOL
UNIVERSITY OF MANCHESTER
UNIVERSITY OF NOTTINGHAM
UNIVERSITY OF PENNSYLVANIA
UNIVERSITY OF SHEFFIELD
UNIVERSITY OF SOUTHAMPTON
UNIVERSITY OF WARWICK
WARWICK UNIVERSITY
YORK UNIVERSITY OF CANADA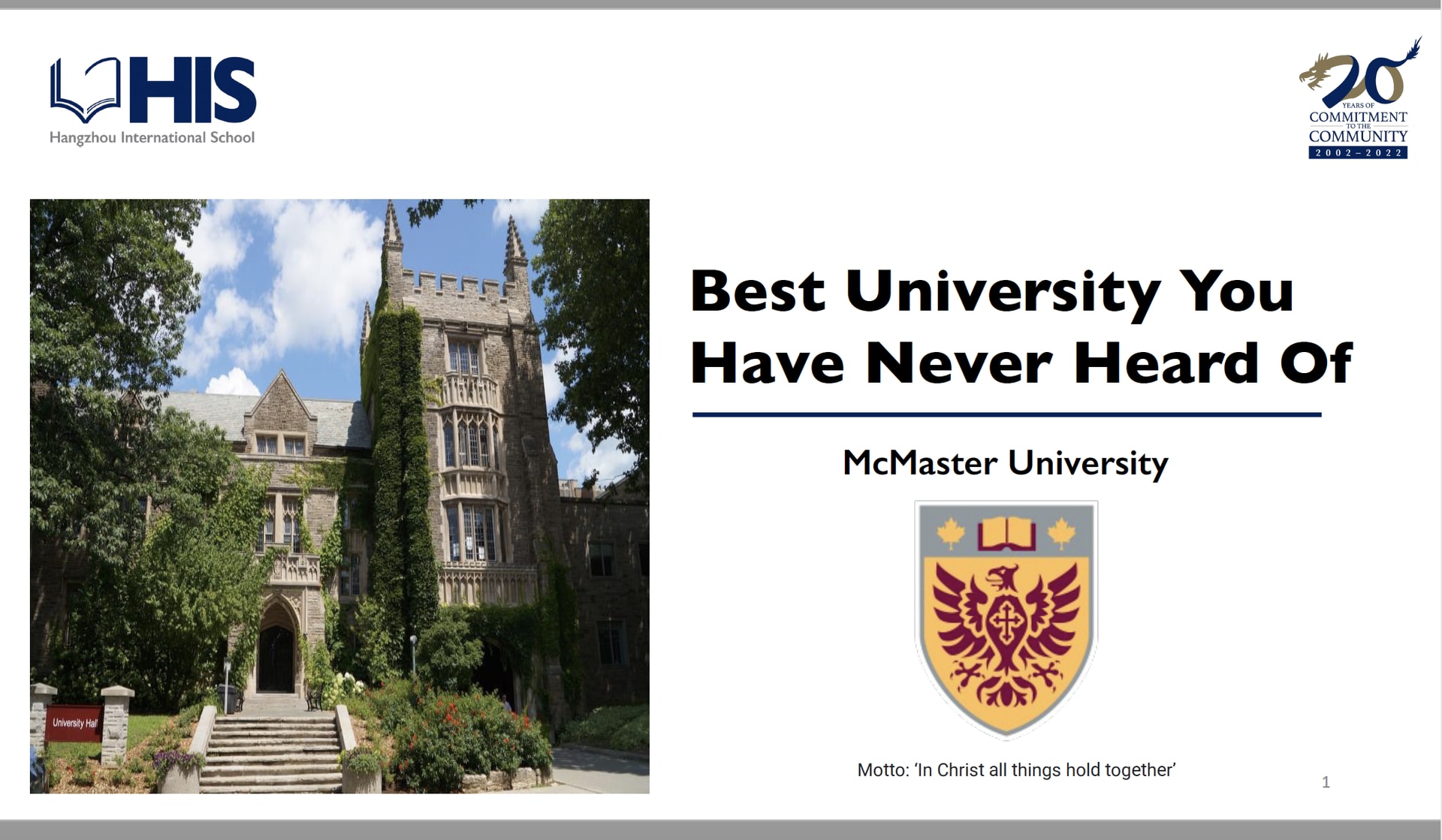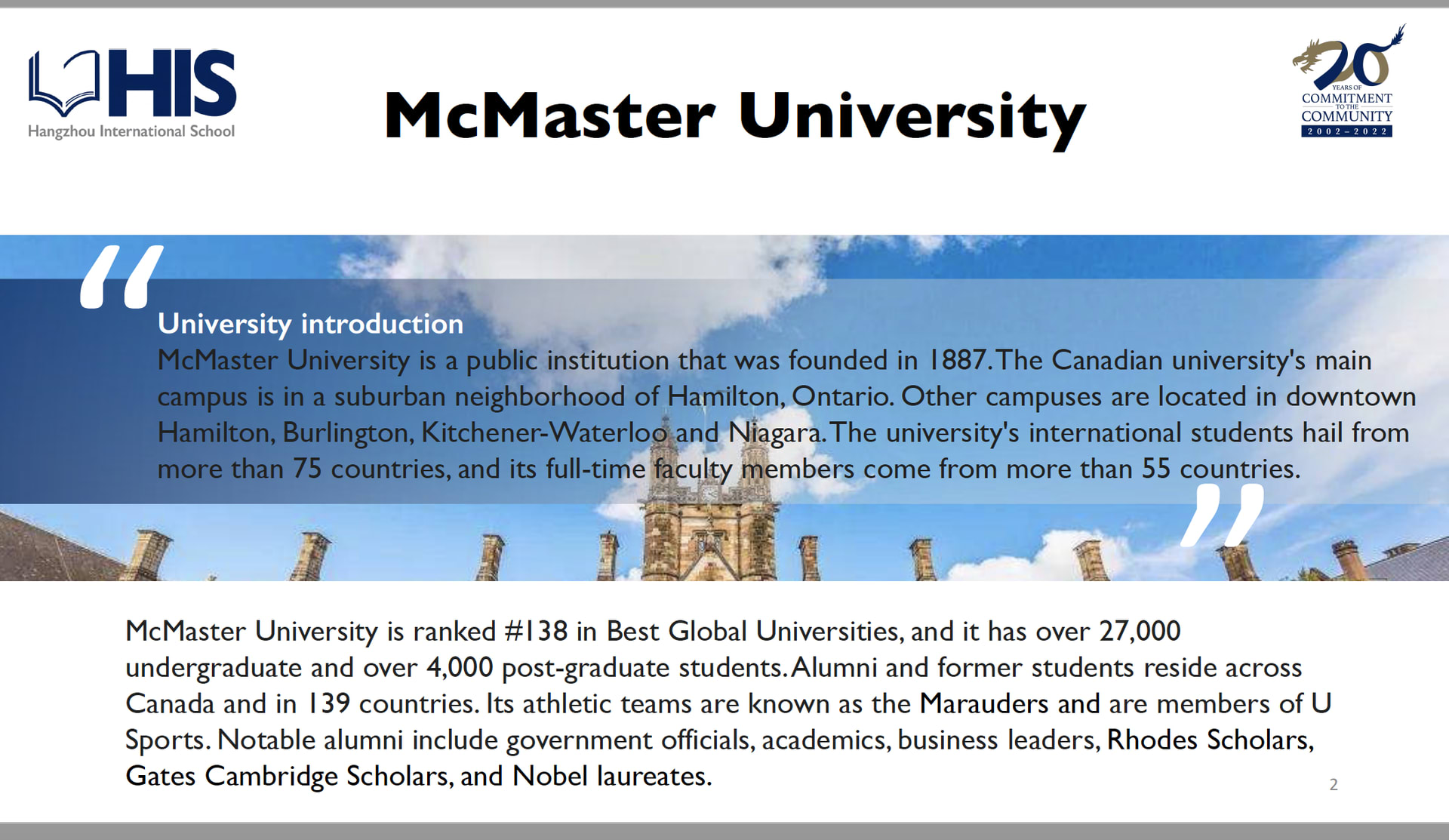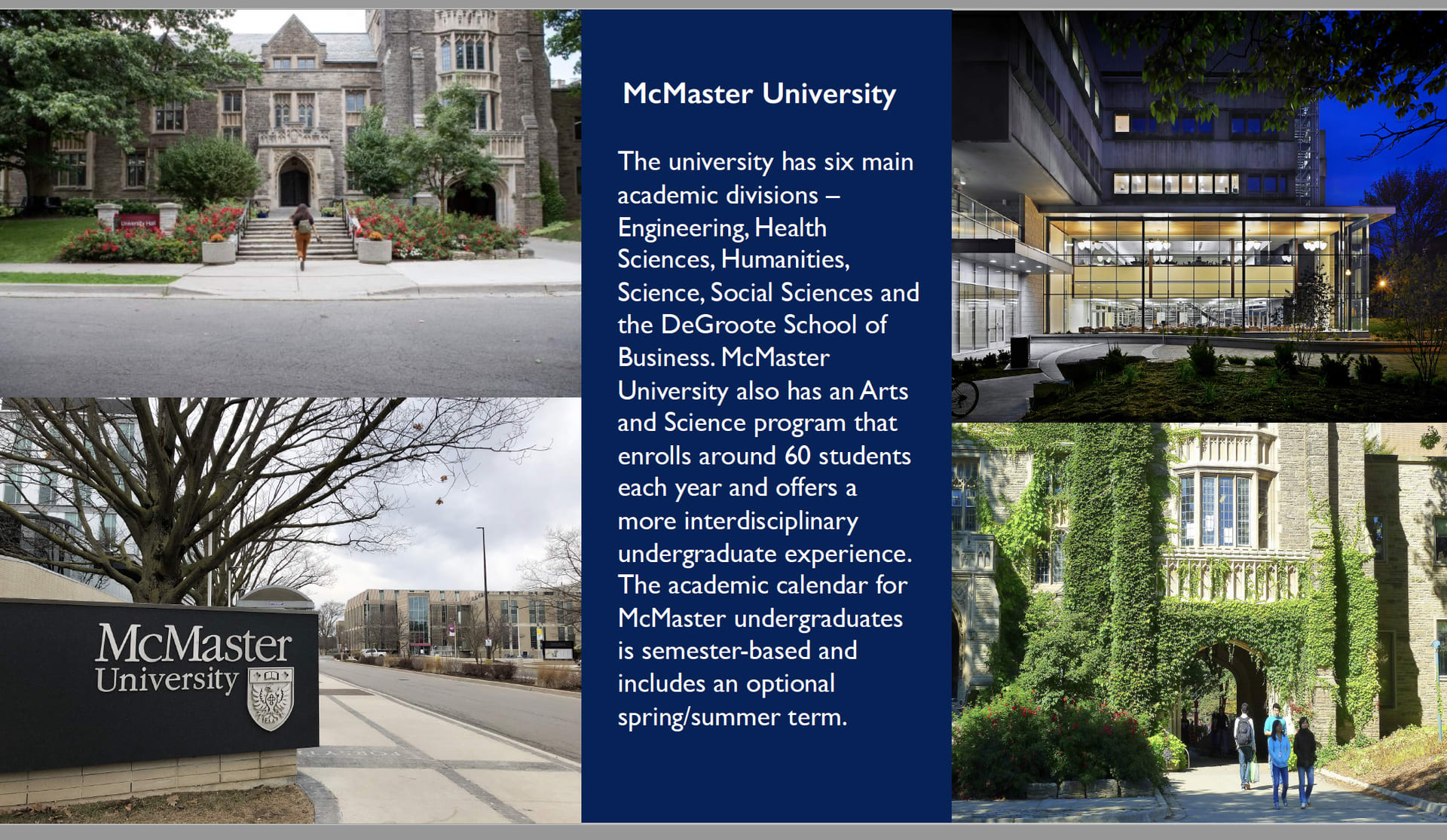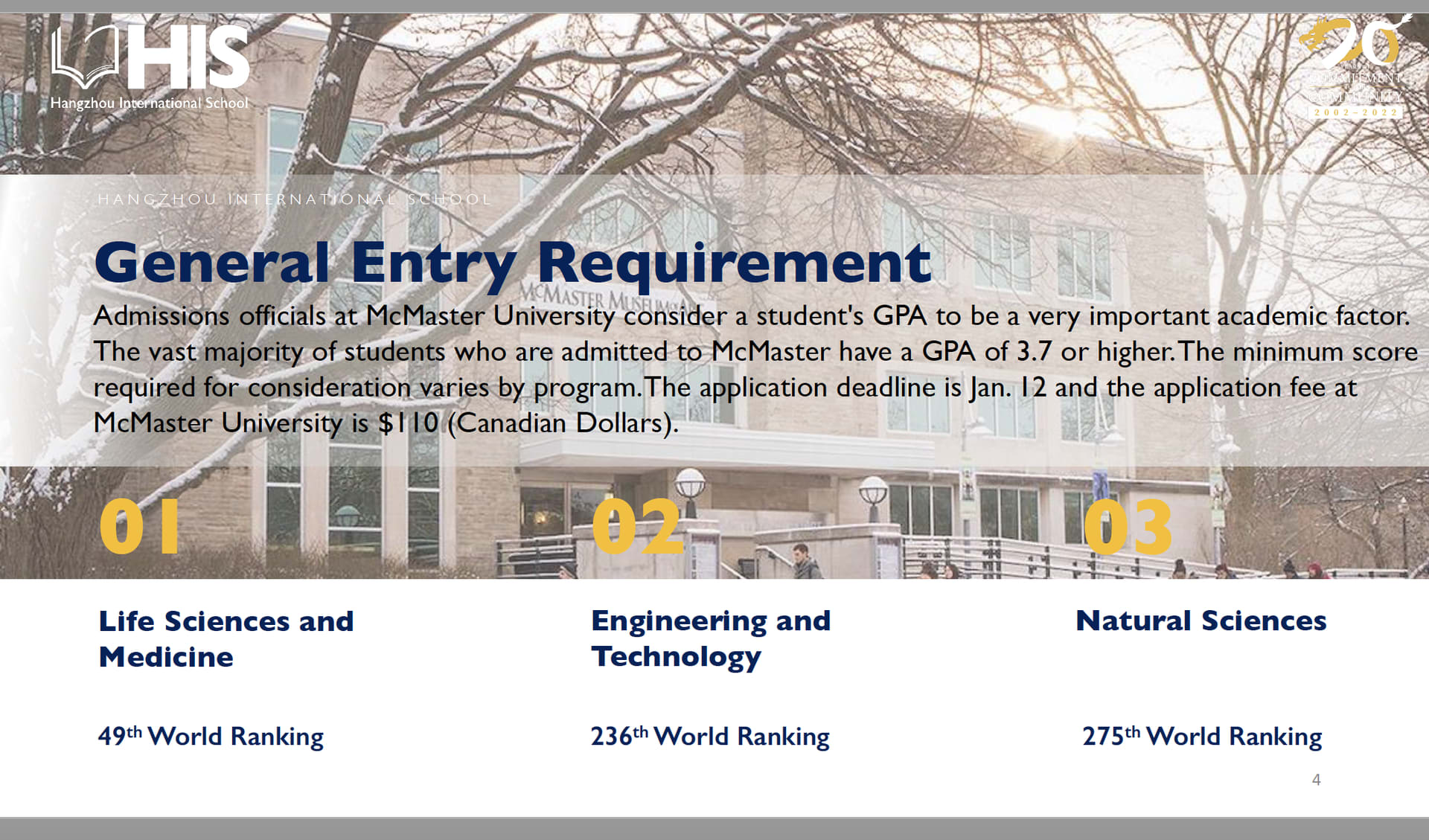 SATs are going Digital
SAT testing is going digital for all international testing centres and we are pleased to be hosting the first one on March 11th 2023. The registration deadline is February 24th 2023
The new digital SAT exams for international school testing centers will work similarly to the paper-based exams, but with some key differences. Instead of filling out a physical answer sheet, students will complete the exam on a computer. The exam will be administered on a secure browser, and students will not be able to access any other applications or websites during the test. The digital exam will also feature tools such as a calculator, highlighter, and flagging feature for questions to review later. Additionally, the digital exam may include multimedia elements such as videos and images to enhance the testing experience. Overall, the digital SAT exams aim to provide a more streamlined and efficient testing experience for students in international school testing centers.
Analysis: Undergraduate Colleges Have Not Followed Elite Law Schools In Abandoning US News Rankings
Inside Higher Ed (12/5) explores the question: "Will the moves by leading law schools against the rankings of U.S. News & World Report spread to undergraduate institutions?"
So far, 11 law schools, led by Yale University, announced they will stay out of the rankings. Yet those who were waiting "for a similar push by undergraduate colleges" have so far "been disappointed." One theory put forward by former Reed College President Colin Diver is that "undergraduate schools view their constituency (mostly 16- to 18-year-old high schoolers) as more naïve, gullible, impressionable (and therefore rankings-bewitched) than law schools view their constituencies (22- to 30-year-old college graduates and often early-careerists)." As a result, "at least many of the top-tier law schools are willing to take the risk that a postboycott drop in their ranking won't hurt them and might actually help them with their more worldly constituencies."
David Hawkins, chief education and policy officer at the National Association for College Admission Counseling, told Inside Higher Ed via email: "The fact that high-profile law schools are walking away from the rankings constitutes a potentially important step toward 'unilateral disarmament,' so to speak. Many institutions, whether law schools or undergraduate institutions, have heretofore been hesitant to step away for fear of the negative effects. Such effects include, but are not limited to, actions that U.S. News could take to 'estimate' data and blowback from institutional stakeholders, such as boards, state legislators, or alumni if there is a perceived drop in prestige. These law schools may have signaled to all institutions that with enough alignment at the institutional level, colleges can step away if they do not benefit from either the rankings themselves or the methods used to compile the rankings."
We encourage students to contact one of the university counselors with any questions about university entrance requirements.
Ms. Iris Zhang iriszhang@hisdragons.org.cn
Mr. Fursey Gotuaco furseygotuaco@hisdragons.org.cn
Dr. Aaron Ayers aaronayers@hisdragons.org.cn
Dr. Monica Prieto monicaprieto@hisdragons.org.cn
Dr. Ryan Beddows ryanbeddows@hisdragons.org.cn
UPPER SCHOOL ATHLETICS
2023 ACAMIS BASKETBALL TOURNAMENT
HIS hosted the 2023 ACAMIS (Association of China and Mongolia International Schools) Basketball Tournament last week from 16-18th February, bringing together 6 international schools from Tianjin, Nanjing, Shanghai, Dalian and Xiamen. This was the end of a long 3-year wait since our teams were last able to play in a tournament, so the players, coaches, parents and spectators were super excited to finally have Basketball competitions back at HIS.
Our teams were cheered on by hundreds of students and parents during each of their 7 games over the 3 days and this gave them some extra motivation to push themselves to perform to their potential. Our Lower School students came with posters, pom-poms and some very well-rehearsed cheers thanks to some practice with their teachers in the days leading up to the tournament. Our Dragon Cheer Squad formed by parents and family were also in full voice which contributed to an awesome atmosphere at the games.
Ultimately, our boys team finished in 3rd place and our girls finished in 4th, with Dalian American International School and International School of Tianjin winning the boys and girls competitions respectively. A special mention to our Boys team who were awarded the Spirit of ACAMIS Award which acknowledges their sportsmanship and positive attitudes towards opponents, officials and each other throughout the tournament.
Ultimately though, the winners of this tournament were all the students and HIS community members that were involved both on and off- the court. The tournament brought our community together again in a way which had been a little lacking throughout the last few years of restrictions and demonstrated how we can unite and excel through sports at HIS. We move now to our Varsity Soccer, Badminton and Track and Field seasons which will also have their ACAMIS tournaments scheduled for late April-Early May. Go Dragons!!!!
NEW SEASONS BEGINNING THIS WEEK
Varsity Soccer Season
20th February – April 22
Practices every Monday 3:30-5, Wednesday 3:30-5:30, Friday 3:30-5
Coaches- Girls: Mr. Nogueira & Mr. Edwards / Boys: Mr. Hobson & Mr. Majoos
Varsity Badminton Season
20th February – April 22
Practices every Monday 3:30-5, Wednesday 3:30-5:30, Friday 3:30-5
Coaches- Mr. Willoughby and Ms. Vivian
Varsity and Middle School Track and Field Season
20th Feb – 6th May
Practices every Monday 3:30-5. Tuesday 3:30-5, Thursday 3:30-5
Coaches- Mr. Foster, Mr. Hendricks, Ms. Rojas
*** NOTE A CHANGE IN SEASON DATES FOR Middle School Touch Rugby Season
Originally scheduled to begin 14th February and end 24th April this season will now run from 23rd March – 13th May.
UPCOMING GAMES
HISAC U14 GIRLS VOLLEYBALL TOURNAMENT
Saturday 25th February @ BASIS Hangzhou
U14 BADMINTON FRIENDLIES vs HUILI SCHOOL HANGZHOU / WELLINGTON
Tuesday 28th February @ HIS from 4:15pm
AQUATICS
Monday, Feb. 27, 2023 - Parent Newsletter
Email swimming@hisdragons.org.cn for inquiries, and visit the Aquatics Swim Meet Calendar webpage for updated events.
International Baccalaureate Diploma Programme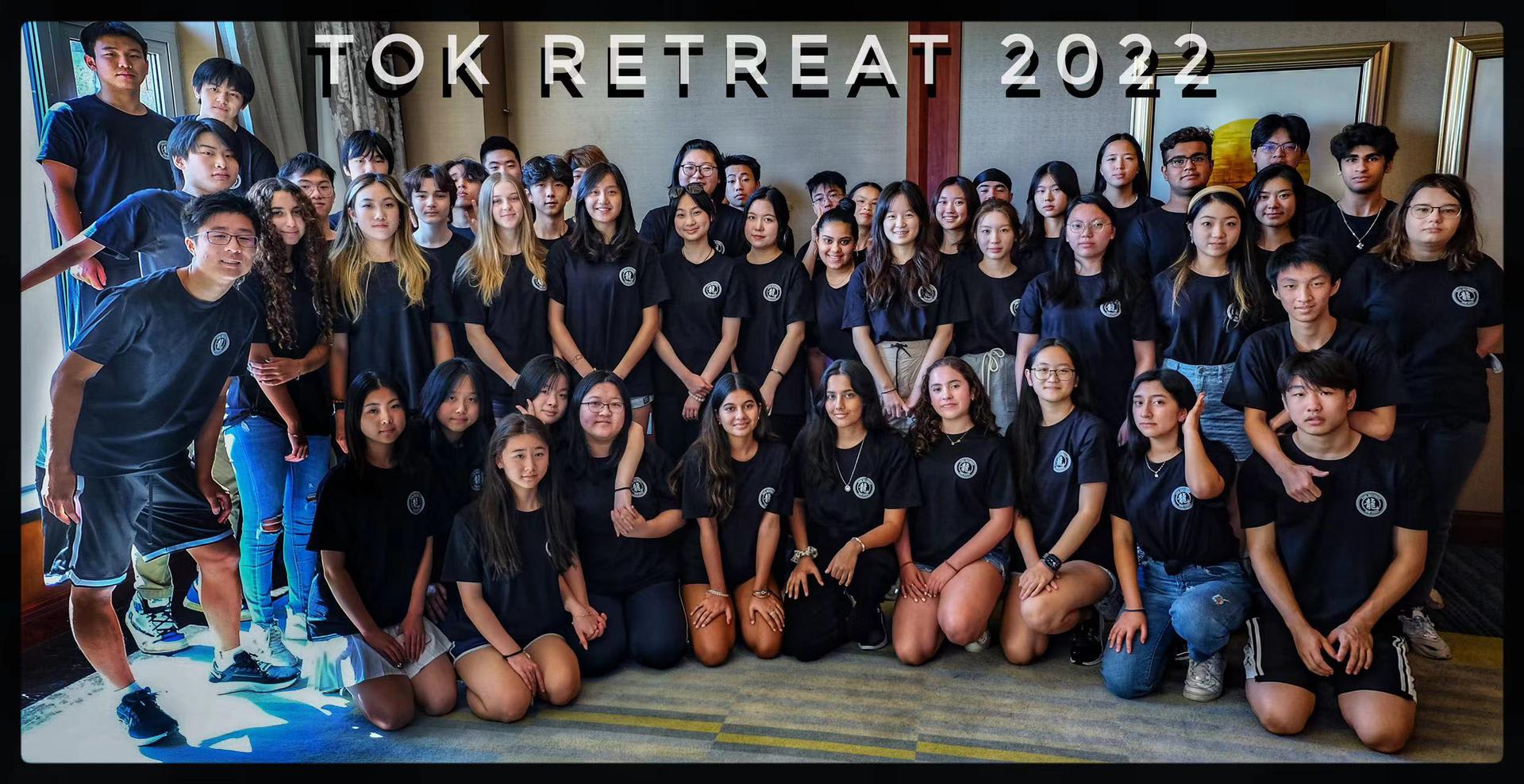 Terry Strombeck
TOK/DP History Teacher
Feb 21: What is the relationship between personal experience and knowledge?
January, February and March are busy months for IB Diploma and TOK teachers: this is the time of the year when Grade 12 students submit their final exam papers for examination by the IB examiners. These students are in the final days of completing the TOK assessment papers and in this completion process this question was discussed: "What is the relationship between personal experience and knowledge?"
One student responded to this question by noting in a way all knowledge is personal and that personal experiences will likely influence the knowledge people have. In other words, the student suggests that knowledge is personal because it is 'my knowledge' and that our individual experiences can shape that knowledge or how that knowledge is used. The student also noted that sometimes knowledge gained by personal experience is more powerful than 'textbook knowledge.' For example, when learning how to ride a bicycle, actually riding a bike is a better way to learn that by simply reading a book about riding a bike.
We can probably all agree with this idea. But does that mean that personal experience is always the best way to learn. Are there times when knowledge without personal experience is also effective? There are many examples that suggest the answer is 'yes!' What do you think: is knowledge best when it is personal?
DEADLINES FOR DP 2 (IAs & EEs)

As a parent, it can be tempting to want to keep a close eye on your teenager, especially given the many challenges and risks they face in today's world. However, it's also important to recognize that teenagers need and deserve some privacy, and that giving them space to develop independence and trust can actually strengthen your relationship and support their healthy growth and development.
First and foremost, privacy is an important aspect of personal identity and autonomy. Teenagers are at a stage where they are trying to define themselves and figure out who they are, and this often involves exploring thoughts and feelings that they may not feel comfortable sharing with others, even those closest to them. By giving them space to process these experiences, you are respecting their need for privacy and independence.
Privacy can also be important for building and maintaining relationships. Teenagers need to be able to trust others, and that includes their parents. By giving them privacy, you are sending a message that you trust them and respect their boundaries. This, in turn, can foster open communication and increase the likelihood that they will feel comfortable coming to you with difficult issues or questions.
Privacy also plays a role in helping teenagers develop important life skills, such as decision-making and problem-solving. By giving them some space to navigate challenges on their own, you are helping them learn how to make choices, learn from their mistakes, and develop resilience.
It's also important to remember that privacy is not the same as secrecy. While you want to give your teenager some space, you should also establish clear guidelines and expectations around what is and is not appropriate. This can include setting boundaries around internet use, as well as having open and honest conversations about sensitive topics.
In conclusion, giving teenagers some privacy is an important aspect of their healthy development. Just remember to establish clear boundaries and have open and honest conversations, so that you can ensure that your teenager remains safe and healthy, even as they explore their newfound privacy.
If you have any questions or worries about your children please contact Dr Ryan be email ryanbeddows@hisdragons.org.cn
Student Leadership is a priority here at HIS.
Each week, we spotlight a student leader and give them an opportunity to tell you about their clubs, sports, and activities.
MODEL UNITED NATIONS
Divay Agarwal
Grade 7
MUN is an organization that hosts conferences throughout the year and aims to bring together students from around the world to discuss various topics in international relations. These broad topics ranging from politics, peacekeeping, economics, environmental policy, social justice, nuclear war prevention, etc. On top of the morning sessions where you listen to debates by representatives of different countries and nations on these varied issues; it also includes lunchtime talks by successful figures in international affairs as well as an evening gala dinner where awards are given to those who have made exceptional contributions toward World Peace.
As debate was one of my favorite subjects at school, this was the perfect opportunity to improve my debating skills personally and academically. 6th grade was when I first joined the ASA, I immediately fitted in, I still remember the countless hours I spent arguing about little topics, which some might find funny but for me it was beautiful, the way each one of us found a loophole in another. It was interesting and helped me quite a lot with my school teachers. This year when I got elected as Secretary General, my mind was flowing with all the things I used to despise or didn't learn, and I thought of teaching the youngsters all about it, but as a mere 7th grader it wasn't easy. I wouldn't have gotten anywhere without my team or my mentors and teachers whom I would like to thank, especially Mr.Barningham.
I believe if one ever talks to my 5th-grade teacher or any other teacher before 6th grade, they would describe me as a bit too enthusiastic in many ways. But if one were to ask my teachers this year they would probably describe me as a talkative and arguably annoying student at times, mostly due to my habit of arguing. This argumentation has improved my writing, understanding, and speaking skills. Since I joined MUN, the world around me gets clearer and clearer every day. This has proven to be very helpful and I would encourage any new middle schooler to join MUN. Even though it might seem boring, in the end, it has proven to be highly effective in many academically related situations. On another note, if anyone would like to take part in some MUN activities, feel free to email or talk to your teachers! Overall the past semester has been a great journey, I have learned a lot of things and I'm excited about how this year will end.
Furthermore, HIS MUN Club Middle School and High School students will participate in the Suzhou Singapore International Schools SUZMUN conference Saturday and Sunday, April 15-16. Students in grades 6-10, with or without experience, interested in participating in HIS Model United Nations Club are invited to attend our after-school sessions Thursdays in the library after school. It is never too late if you have the interest, time, and commitment!
We will be hosting again, in person, our West Lake Model United Nations simulation this May 13-14. It is around the corner, and you still have time to join!
For more information, contact HIS MUN Club advisor Mr. Hamilton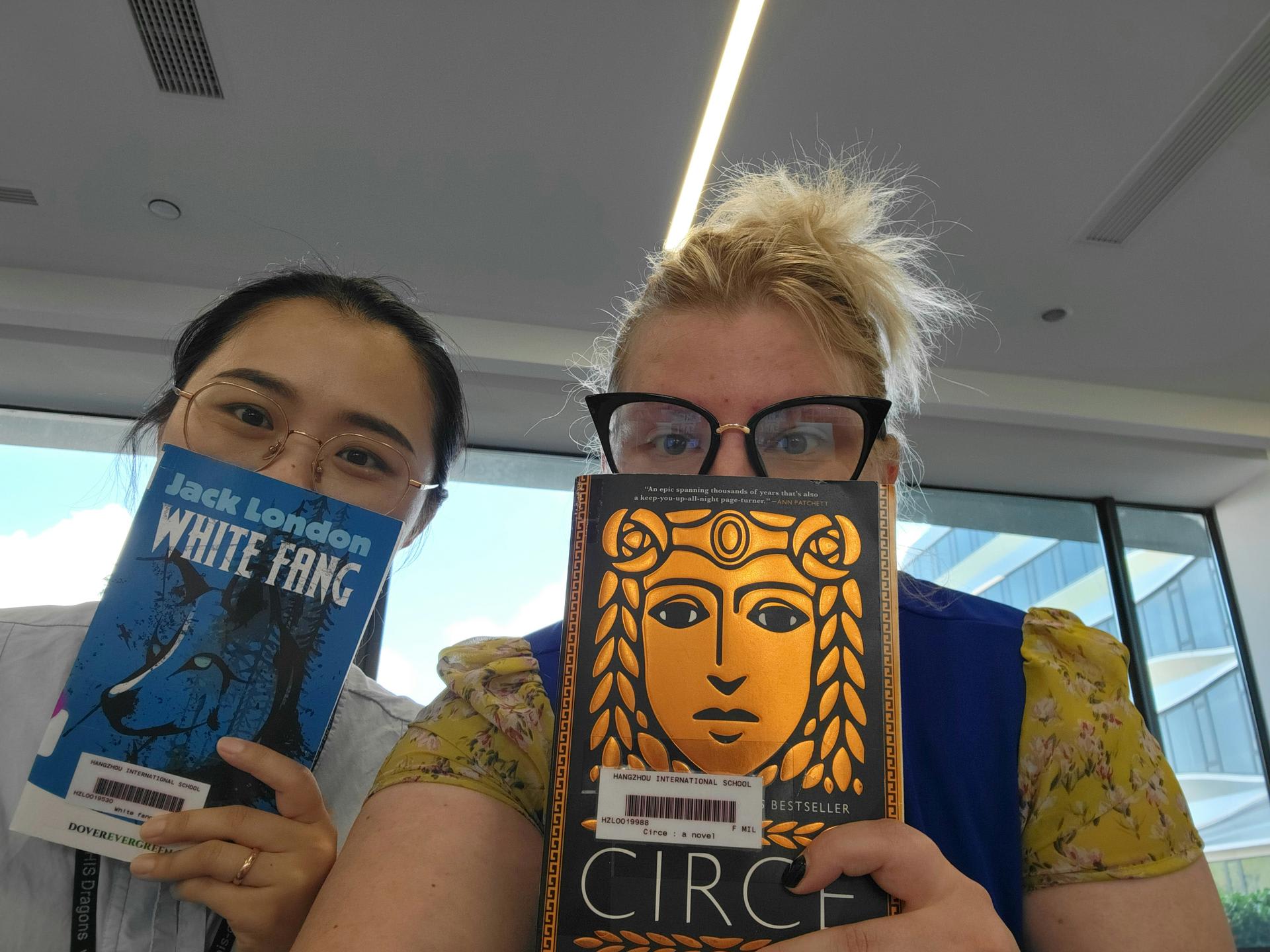 Sara Freeman
Newsletter – Upper School Library
February 20th 2023
I am in a reflective mood, and I hope you, dear readers, will indulge me with a little waxing of the poetic.
My birthday is this Friday, February 24th. I will be 37 years old. Today, February 20th, would have been my dad's 77th birthday. We were proud Pisces and often celebrated our birthdays together when I was younger. His death a few years ago hit me very hard, and I can honestly say experiencing that grief and loss changed me on a fundamental level.
One positive to come out of it, though, was it brought me back to reading for pleasure. I primarily used to read classic fiction and more academic tomes related to whatever I was researching or writing. However, I needed something after he died to take my mind off the sadness. I flew through some popular novels at the time—"The Seven Husbands of Evelyn Hugo," "Where the Crawdads Sing," "City of Girls," for example—and found that I didn't feel as forlorn as before. Oddly enough, I felt like I had adventures and made new friends. The first wave of the pandemic happened shortly after that, and, with no other alternatives, I mentally traveled through time and place to real and fantastical lands in the books I read. Being stuck at home wasn't much of a burden with V.E. Schwab's "Darker Shade of Magic" series and Chimamanda Ngozi Adichie's "Half of a Yellow Sun" to keep me company.
Mr. Richard Hobson, the English HoD, and I sometimes talk about how so much emphasis in school is put on getting children and students to read; however, that emphasis all but stops once we finish school. I am generalizing, of course, but reading is deemed a waste of time or at least something of a guilty indulgence once we grow up. But that really shouldn't be the case. We need to read not only to set examples for the younger people in our lives but because it's good for us, too—it's good for us to daydream, imagine far-off places, and learn more about the people and cultures that make up this big world.
I'm not one to receive gifts, but if you want to honor my upcoming birthday anyway, I hope you'll pick up a book for fun this week.
See you in the library!
Middle School Uniform Guidelines 6-8
Middle Schoolers should wear tan shorts, trousers, or skirts and a navy blue polo shirt (short or long sleeved) with the HIS book logo. A navy fleece or cardigan sweater with the HIS logo or other approved outerwear such as the HIS hoodie sweatshirt can be worn in the cooler weather. All students must wear laced shoes.
High School Uniform Guidelines 9-12
High Schoolers should wear tan shorts or trousers, or plaid skirts (girls only) and a light blue Oxford cloth button down short or long sleeved short with the HIS book logo. A navy fleece or cardigan sweater with the HIS logo or other approved outerwear such as the HIS hoodie sweatshirt can be worn in the cooler weather. All students must wear laced shoes.
Students will be asked to remove outerwear (coats, hoodies, sweatshirts, etc) in lessons unless they carry the HIS logos. Students who are cold will be invited to go to the Dragon Shop to purchase acceptable HIS items.
Families can purchase items at the Dragon Shop open
Mondays to Fridays from
9:00am - 11:00am and 1:00pm - 3:00pm
For more information, please contact the Dragon Shop: olivexu@hisdragons.org.cn
See the updated lunch menu weekly and monthly as posted on the school website.
HIS Mission Statement
We provide international learners with opportunities to pursue academic and personal excellence within a caring community.