Upper School Newsletter March 6th, 2023
A NOTE FROM ADMINISTRATION
Mr. Fursey Gotuaco

UPPER-SCHOOL PRINCIPAL

SPRING

"SPRING IS THE TIME OF PLANS AND PROJECTS. Leo Tolstoy

"IF WE HAD NO WINTER, THE SPRING WOULD NOT BE SO PLEASANT: IF WE DID NOT SOMETIMES TASTE OF ADVERSITY, PROSPERITY WOULD NOT BE SO WELCOME." Anne Bradstreet
Spring is indeed upon us! We see it in the trees, we smell it in the flowers, and we feel it in the warm sun. And it does feel even better after experiencing a cold winter. It is the feeling of prosperity after adversity.
It is this process of growth that we experience with our students. They feel it after they have won a hard played athletic match. They feel it on opening night of the musical after a challenging rehearsal process. And they feel it when they do well on test after they have studied and committed to the learning process.
Leo Tolstoy must have been thinking of the MYP when he talked about projects in the spring... :) In the month of March alone, we have rehearsals for musical; we have the DP Visual Arts Exhibition; and we have the Gr 10 Personal Projects Exhibition. Additionally, we have the Student Led Conferences! WOW!!
It is March and we find that it is time to 'spring forward'. Whether it be in academics as we turn in our assessments in Math class or we start a project in GIN Club, our students are springing into action. Whether you find them in the gym playing badminton or away in Shanghai at an MUN Conference, our students will have a spring in their step. And just like those beautiful flowers and buds, spring is when your offspring will bloom and bring color to our lives. (my apologies for the bad puns... i promise not to 'spring' any more of them on you...). :)
Speaking of word play... Starting March 16th, I will be hosting workshops on PUBLIC SPEAKING. All students are welcome to join me on Thursdays, from 3:15-4:15pm. This is a great opportunity for any student to improve his/her presentation skills for the upcoming events. 1st session is Thursday, March 16th.
At HIS, we are committed to helping each and every kid to find their moment to bloom. We will continue to provide opportunities and support for every student to find the best version of themselves. I hope you continue to enjoy the journey with us. Please remember to read over the re-enrollment information below.
ITS A GREAT DAY TO BE AN HIS DRAGON!!!
2023-2024 CALENDAR DATES
Semester I: August 23 (Wednesday) - December 15 (Friday), 2023
Semester II: January 09 (Tuesday) - June 21 (Friday), 2024
Re-enrollment Information 2022-2023
Deadline to save and pay the seat for the 2023-2024 is March 17, 2023.
After that day, we will start placing new applicants.
The time has come for us to open our re-enrolment process for the 2023-2024 school year. Students received a printed copy of the 23-24 School Year Re-Enrolment Contract. Please, read, complete, and send back to the school.
Please, see details in the posters below:
HIS GIN Club is collecting plastic!
Please, join to HIS GIN club members and recycle the plastic at home. They will be creating an artwork piece while supporting multiple recycle efforts around the community.
HIS International Day!
-Save the date, Saturday, April 29-
What is International Day?
Is an HIS traditional event at open to HIS students, parents, faculty, and staff members, and the wider HIS community. During the event, we all represent our cultural backgrounds participating in the "Parade of Nations", followed by the Dragon and Lion Dance, traditional performances, activities, food from all over the world, and much more. This year we will be celebrating our 20th anniversary as well!
Please, if you would like to organize as a country and participate in any way to celebrate your cultural background and community (traditional food, share traditional games, perform on stage, share celebrations from your country), please contact Ms. Andrea Stubbs.
| | |
| --- | --- |
| | Fine Arts Head of Department, Brian Vincent Guest Contributor, Ellie Caven MYP Theatre Teacher |
OUR COLLEGE ACCEPTANCES THUS FAR
ARIZONA STATE UNIVERSITY
CARDIFF UNIVERSITY
CASE WESTERN RESERVE UNIVERSITY
CHINESE UNIVERSITY OF HONG KONG
CITY UNIVERSITY OF HONG KONG
EMORY UNIVERSITY
HONG KONG BAPTIST UNIVERSITY
HOUGHTON UNIVERSITY
HONG KONG UNIVERSITY OF SCIENCE & TECHNOLOGY
HONG KONG POLYTECHNIC UNIVERSITY
KING'S COLLEGE OF LONDON
LANCASTER UNIVERSITY
LOUGHBOROUGH UNIVERSITY
MCMASTER UNIVERSITY
MICHIGAN STATE UNIVERSITY
OHIO STATE UNIVERSITY
PENN STATE BEHREND
QUEEN MARY UNIVERSITY OF LONDON
QUEEN'S UNIVERSITY
STONY BROOK UNIVERSITY
SYRACUSE UNIVERSITY
UNIVERSIDAD EUROPA
UNIVERSITY OF THE ARTS LONDON
UNIVERSITY OF BIRMINGHAM
UNIVERSITY OF BRISTOL
UNIVERSITY OF BRITISH COLUMBIA
UNIVERSITY OF CONNECTICUT
UNIVERSITY OF HONG KONG
UNIVERSITY OF ILLINOIS URBANA-CHAMPAIGNE
UNIVERSITY OF MANCHESTER
UNIVERSITY OF NOTTINGHAM
UNIVERSITY OF PENNSYLVANIA
UNIVERSITY OF SHEFFIELD
UNIVERSITY OF SOUTHAMPTON
UNIVERSITY OF TORONTO
UNIVERSITY OF WARWICK
YORK UNIVERSITY
BEST UNIVERSITY YOU'VE NEVER HEARD OF!!!
Hello,

My name is Iris Zhang, College Counselor at HIS. This past semester, I focused on helping our grade 12 students who are applying to colleges. This month, I am conducting one-on-one counseling sessions with grade 11 students and in March, I will work with our grade 10 students.
For the individual counseling sessions, we will start with general topics like what their interests are, which subjects they are doing well in, what their current grades for each subject are, what their parent's expectations are, which country they want to travel or reside, etc. Studying in another country is not only about achieving academic excellence, but also finding the environment that best supports their success. Through these individual meetings, I can better understand their lifelong goals and help each student find the school that is the 'right fit' for them.
When we think of "good schools," we may think of the most prestigious, most selective, or even the schools with the most successful alums in the field we wish to study. Finding the right fit goes beyond published rankings. It is also critical to look at school size, teacher to student ratio, available opportunities such as internships or research, and even social settings that offer the best opportunity for students to find the best version of themselves. And much job-hunting, there is no one-size-fits-all college, but instead, a number of potential great picks for every individual student.
Ivy League schools are often the first thing that come to mind when Americans think of "best colleges," as are a number of small, highly selective, and highly ranked college. However, if a student decides to attend a school for the perceived prestige alone, ignoring their own gut feelings and instincts about the campus culture and how they'd fit into it, they could very well end up unhappy even among the nation's "best colleges."
As a college counselor, I understand I have big responsibilities to help students with not only their college applications, but also help them find the 'right' schools where they can achieve academic excellence and personal growth.
Analysis: Undergraduate Colleges Have Not Followed Elite Law Schools In Abandoning US News Rankings
Inside Higher Ed (12/5) explores the question: "Will the moves by leading law schools against the rankings of U.S. News & World Report spread to undergraduate institutions?"
So far, 11 law schools, led by Yale University, announced they will stay out of the rankings. Yet those who were waiting "for a similar push by undergraduate colleges" have so far "been disappointed." One theory put forward by former Reed College President Colin Diver is that "undergraduate schools view their constituency (mostly 16- to 18-year-old high schoolers) as more naïve, gullible, impressionable (and therefore rankings-bewitched) than law schools view their constituencies (22- to 30-year-old college graduates and often early-careerists)." As a result, "at least many of the top-tier law schools are willing to take the risk that a postboycott drop in their ranking won't hurt them and might actually help them with their more worldly constituencies."
David Hawkins, chief education and policy officer at the National Association for College Admission Counseling, told Inside Higher Ed via email: "The fact that high-profile law schools are walking away from the rankings constitutes a potentially important step toward 'unilateral disarmament,' so to speak. Many institutions, whether law schools or undergraduate institutions, have heretofore been hesitant to step away for fear of the negative effects. Such effects include, but are not limited to, actions that U.S. News could take to 'estimate' data and blowback from institutional stakeholders, such as boards, state legislators, or alumni if there is a perceived drop in prestige. These law schools may have signaled to all institutions that with enough alignment at the institutional level, colleges can step away if they do not benefit from either the rankings themselves or the methods used to compile the rankings."
We encourage students to contact one of the university counselors with any questions about university entrance requirements.
Ms. Iris Zhang iriszhang@hisdragons.org.cn
Mr. Fursey Gotuaco furseygotuaco@hisdragons.org.cn
Dr. Aaron Ayers aaronayers@hisdragons.org.cn
Dr. Monica Prieto monicaprieto@hisdragons.org.cn
Dr. Ryan Beddows ryanbeddows@hisdragons.org.cn
UPPER SCHOOL ATHLETICS
2023 ACAMIS BASKETBALL TOURNAMENT
HIS hosted the 2023 ACAMIS (Association of China and Mongolia International Schools) Basketball Tournament last week from 16-18th February, bringing together 6 international schools from Tianjin, Nanjing, Shanghai, Dalian and Xiamen. This was the end of a long 3-year wait since our teams were last able to play in a tournament, so the players, coaches, parents and spectators were super excited to finally have Basketball competitions back at HIS.
Our teams were cheered on by hundreds of students and parents during each of their 7 games over the 3 days and this gave them some extra motivation to push themselves to perform to their potential. Our Lower School students came with posters, pom-poms and some very well-rehearsed cheers thanks to some practice with their teachers in the days leading up to the tournament. Our Dragon Cheer Squad formed by parents and family were also in full voice which contributed to an awesome atmosphere at the games.
Ultimately, our boys team finished in 3rd place and our girls finished in 4th, with Dalian American International School and International School of Tianjin winning the boys and girls competitions respectively. A special mention to our Boys team who were awarded the Spirit of ACAMIS Award which acknowledges their sportsmanship and positive attitudes towards opponents, officials and each other throughout the tournament.
Ultimately though, the winners of this tournament were all the students and HIS community members that were involved both on and off- the court. The tournament brought our community together again in a way which had been a little lacking throughout the last few years of restrictions and demonstrated how we can unite and excel through sports at HIS. We move now to our Varsity Soccer, Badminton and Track and Field seasons which will also have their ACAMIS tournaments scheduled for late April-Early May. Go Dragons!!!!
NEW SEASONS BEGINNING THIS WEEK
Varsity Soccer Season
20th February – April 22
Practices every Monday 3:30-5, Wednesday 3:30-5:30, Friday 3:30-5
Coaches- Girls: Mr. Nogueira & Mr. Edwards / Boys: Mr. Hobson & Mr. Majoos
Varsity Badminton Season
20th February – April 22
Practices every Monday 3:30-5, Wednesday 3:30-5:30, Friday 3:30-5
Coaches- Mr. Willoughby and Ms. Vivian
Varsity and Middle School Track and Field Season
20th Feb – 6th May
Practices every Monday 3:30-5. Tuesday 3:30-5, Thursday 3:30-5
Coaches- Mr. Foster, Mr. Hendricks, Ms. Rojas
*** NOTE A CHANGE IN SEASON DATES FOR Middle School Touch Rugby Season
Originally scheduled to begin 14th February and end 24th April this season will now run from 23rd March – 13th May.
AQUATICS
Monday, March 6, 2023 - Parent Newsletter
Email swimming@hisdragons.org.cn for inquiries, and visit the Aquatics Swim Meet Calendar webpage for updated events.
International Baccalaureate Diploma Programme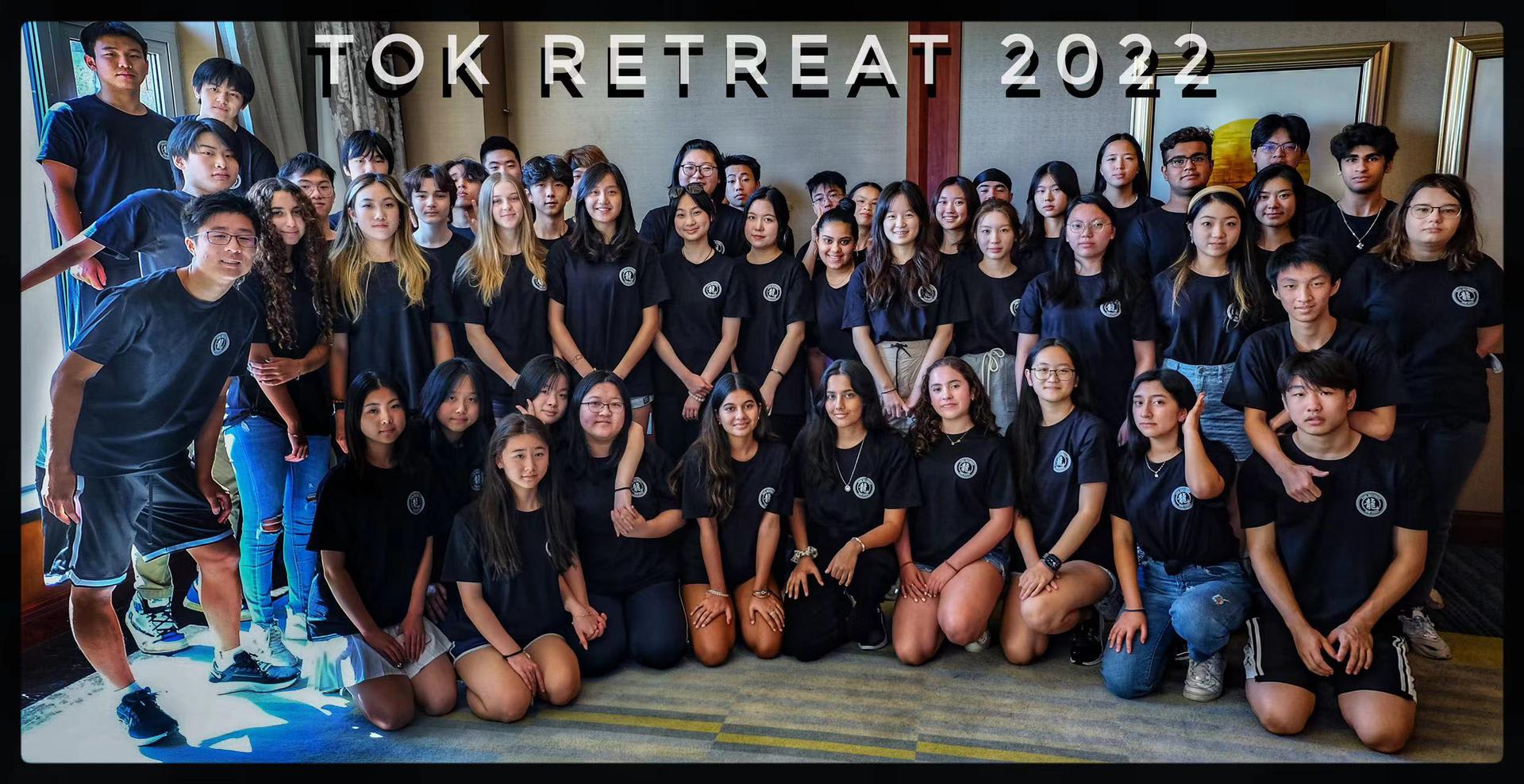 Terry Strombeck
TOK/DP History Teacher
March 6
Grade 8 museum trip
Last Friday Grade 8 students studying a 'History of Hangzhou' went on a field trip to various historical sites. The first stop on the trip was at Baita park where students viewed and discussed the 'Grand Canal' and an art piece (statue) showing a man from the past giving instructions to two modern young people.
Later the students toured the Hangzhou Museum, viewing selected pieces repressing the past. While these exhibits can help visitors learn about past events and ideas, thoughtful visitors might consider questions as well. In the photo collage, the middle photo has this quote: "Museums should be places where you raise questions." (William Thorsell). Many museum visitors might focus on the more simple or factual questions that center around the question 'What knowledge can be learned from the past?'
TOK encourages students to consider more open-ended questions that require longer thought. Some examples of these questions might be:
When should we accept -or reject- knowledge from the past?
Is knowledge of or knowledge from the past relevant to the world today?
Does knowledge of the past help or hinder our actions for the present or the future?
These TOK-type questions are not always considered but every school subject deals with and even wrestles with the concepts behind past knowledge and past truths.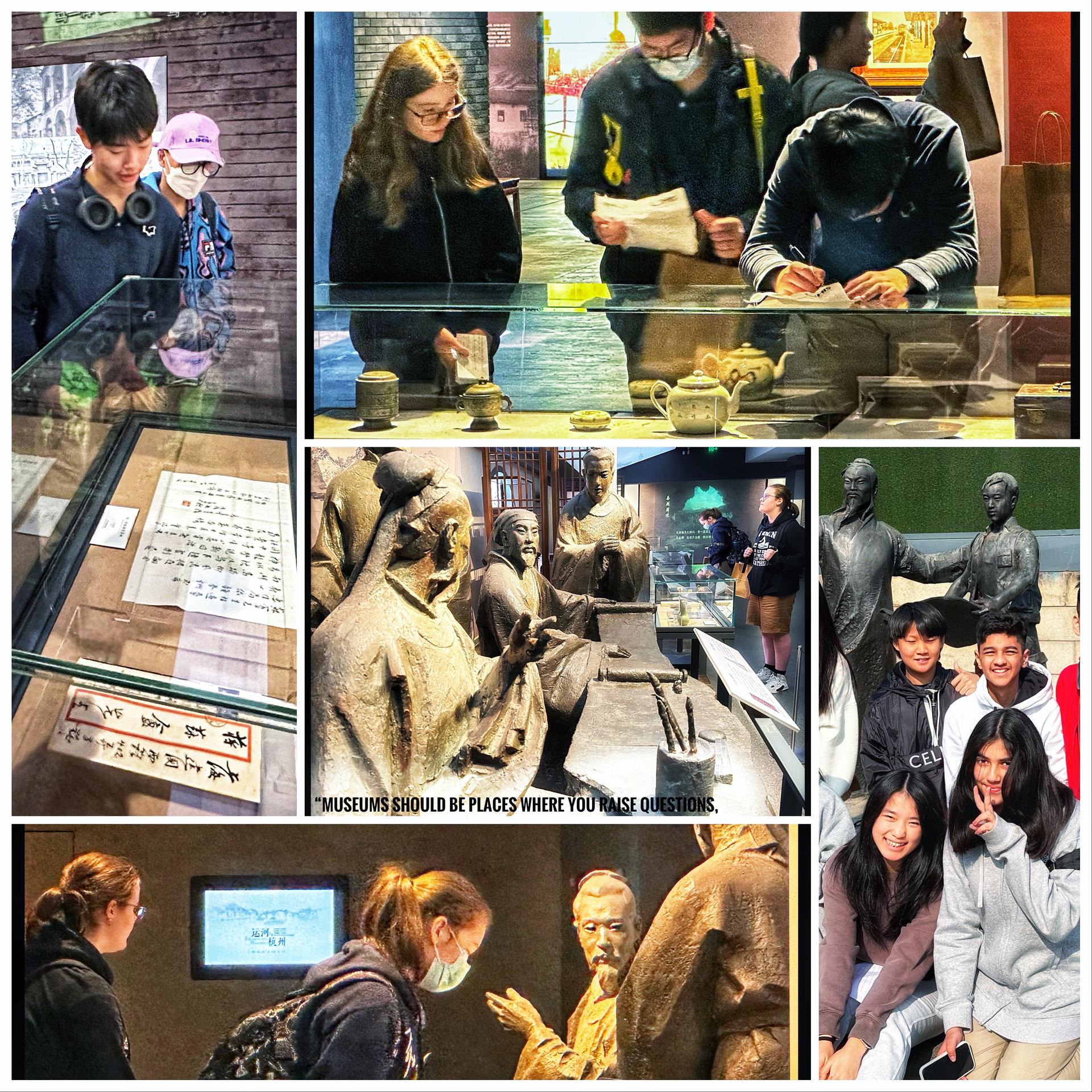 DEADLINES FOR DP 2 (IAs & EEs)
Developing Resilience in Teenagers
Resilience is the capacity to withstand or to recover quickly from difficulties. It is important for teenagers because it helps them build the skills needed to cope with challenging situations, such as bullying, academic pressure, and physical and emotional health issues. It teaches them how to manage stress, recognize and cultivate positive relationships, and develop problem-solving skills that can help them navigate through life's ups and downs. By providing teens with the tools to respond to difficult situations in healthy, productive ways, resilience can help them develop a sense of security and confidence as they make their way through adolescence.
If you have any questions or worries about your children please contact Dr Ryan Beddows by email ryanbeddows@hisdragons.org.cn.
Student Leadership is a priority here at HIS.
Each week, we spotlight a student leader and give them an opportunity to tell you about their clubs, sports, and activities.
MODEL UNITED NATIONS
Divay Agarwal
Grade 7
MUN is an organization that hosts conferences throughout the year and aims to bring together students from around the world to discuss various topics in international relations. These broad topics ranging from politics, peacekeeping, economics, environmental policy, social justice, nuclear war prevention, etc. On top of the morning sessions where you listen to debates by representatives of different countries and nations on these varied issues; it also includes lunchtime talks by successful figures in international affairs as well as an evening gala dinner where awards are given to those who have made exceptional contributions toward World Peace.
As debate was one of my favorite subjects at school, this was the perfect opportunity to improve my debating skills personally and academically. 6th grade was when I first joined the ASA, I immediately fitted in, I still remember the countless hours I spent arguing about little topics, which some might find funny but for me it was beautiful, the way each one of us found a loophole in another. It was interesting and helped me quite a lot with my school teachers. This year when I got elected as Secretary General, my mind was flowing with all the things I used to despise or didn't learn, and I thought of teaching the youngsters all about it, but as a mere 7th grader it wasn't easy. I wouldn't have gotten anywhere without my team or my mentors and teachers whom I would like to thank, especially Mr.Barningham.
I believe if one ever talks to my 5th-grade teacher or any other teacher before 6th grade, they would describe me as a bit too enthusiastic in many ways. But if one were to ask my teachers this year they would probably describe me as a talkative and arguably annoying student at times, mostly due to my habit of arguing. This argumentation has improved my writing, understanding, and speaking skills. Since I joined MUN, the world around me gets clearer and clearer every day. This has proven to be very helpful and I would encourage any new middle schooler to join MUN. Even though it might seem boring, in the end, it has proven to be highly effective in many academically related situations. On another note, if anyone would like to take part in some MUN activities, feel free to email or talk to your teachers! Overall the past semester has been a great journey, I have learned a lot of things and I'm excited about how this year will end.
Furthermore, HIS MUN Club Middle School and High School students will participate in the Suzhou Singapore International Schools SUZMUN conference Saturday and Sunday, April 15-16. Students in grades 6-10, with or without experience, interested in participating in HIS Model United Nations Club are invited to attend our after-school sessions Thursdays in the library after school. It is never too late if you have the interest, time, and commitment!
We will be hosting again, in person, our West Lake Model United Nations simulation this May 13-14. It is around the corner, and you still have time to join!
For more information, contact HIS MUN Club advisor Mr. Hamilton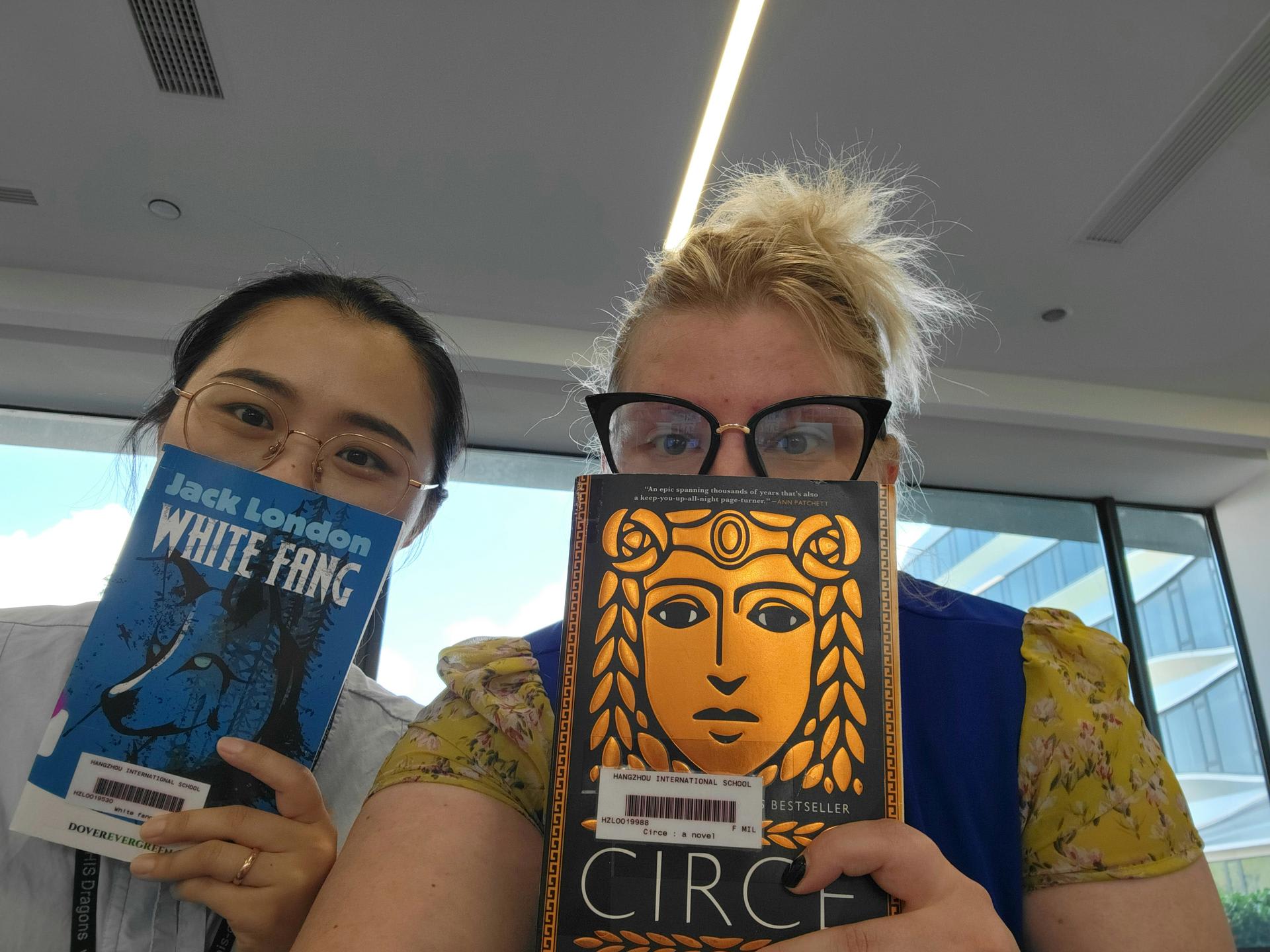 Sara Freeman
Newsletter – Upper School Library
March 9th 2023
Merry March!
March has a lot of celebrations: March Madness, St. Patrick's Day, International Women's Day, National Craft Month, National Nutrition Month, and so on. We plan to honor them all in the US Library this month with the exception of the Ides of March…for obvious reasons. Beware!
National Women's Day: Students have the chance to win a 50 RMB gift card to the school cafe if they complete one of the following prompts: write an acrostic poem using letters of the name of a woman you admire, create a short comic featuring a girl or woman as a superhero, write a short story about a girl or woman who overcomes challenges, describe five issues you would like to fix for girls and women around the world. Entries will be accepted until March 8th at 3:30 pm. 3 winners will be announced on March 9th. May the best entries win!
National Craft Month: Craft events have been the second most requested activity to have in the library after contests. With that in mind, we're going to start offering "Crafternoons" once per month. Our first craft will be making "Brain Gardens" using colorful duct tape and plastic flower containers. We're capping the number at 15 students and hope to have full attendance. Email sarafreeman@hisdragons.org.cn or sign-up at the library desk if you wish to attend.
Monstrous March: This is a fun made-up holiday celebrating monsters, specifically cryptids. We have some monster footprints leading up to a display of monster books and students can also draw a cute Yeti if they feel up to it.
March Madness: We've already got the brackets printed and look forward to changing up our weekly "Would you rather…" question to voting on which teams students think will win.
St. Patrick's Day: The US library plans on hiding a pot of gold at the end of a rainbow come March 17th. Stop by during the morning break that day for your chance to find the gold.
Middle School Uniform Guidelines 6-8
Middle Schoolers should wear tan shorts, trousers, or skirts and a navy blue polo shirt (short or long sleeved) with the HIS book logo. A navy fleece or cardigan sweater with the HIS logo or other approved outerwear such as the HIS hoodie sweatshirt can be worn in the cooler weather. All students must wear laced shoes.
High School Uniform Guidelines 9-12
High Schoolers should wear tan shorts or trousers, or plaid skirts (girls only) and a light blue Oxford cloth button down short or long sleeved short with the HIS book logo. A navy fleece or cardigan sweater with the HIS logo or other approved outerwear such as the HIS hoodie sweatshirt can be worn in the cooler weather. All students must wear laced shoes.
Students will be asked to remove outerwear (coats, hoodies, sweatshirts, etc) in lessons unless they carry the HIS logos. Students who are cold will be invited to go to the Dragon Shop to purchase acceptable HIS items.
Families can purchase items at the Dragon Shop open
Mondays to Fridays from
9:00am - 11:00am and 1:00pm - 3:00pm
For more information, please contact the Dragon Shop: olivexu@hisdragons.org.cn
See the updated lunch menu weekly and monthly as posted on the school website.
HIS Mission Statement
We provide international learners with opportunities to pursue academic and personal excellence within a caring community.